About this webinar
Recorded: March 17, 2016
Recorded Webinar
How to Survive an IT Audit… and Thrive Off It!
Launched: March 18, 2016
Speaker: Roy Lopez, Sales Engineer at Netwrix
Compliance standards and regulations are complex and they tell you everything about multiple requirements, but nothing about how to fulfill them. In these conditions, how does one survive an IT audit?
In this webinar, you'll learn about top control processes that should be taken care of as matters of best practice or as core components of any IT compliance. These areas would probably be the most scrutinized by an auditor and will require evidence that supports the establishment and effectiveness of enabled policies and procedures.
Netwrix Corporation, the #1 provider of change and configuration auditing solutions, delivers complete visibility into who did what, when and where across the entire IT infrastructure. This strengthens security, streamlines compliance and optimizes operations. Founded in 2006, Netwrix is named to the Inc. 5000 list and Deloitte Technology Fast 500. Netwrix software is used by 160,000 users worldwide.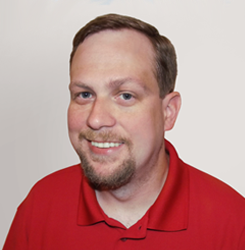 Jeff Melnick,
Solutions engineer

Darren Winkler,
Systems Engineer
Netwrix Auditor Product Demo
See what Netwrix Auditor has to offer, including how you can prevent data breaches by staying in control of your sensitive and regulated data. Join a Netwrix systems engineer as he demonstrates how to:
Identify and remediate your biggest security gaps using the IT Risk Assessment dashboard
Detect and investigate abnormal user behavior faster with alerts and Google-like search
Minimize response time to common incidents or anticipated threats with Automated Response
Pass compliance audits with far less effort using Data Discovery and Classification
And much more
Sign up for the live demo now!