About this webinar
Recorded: March 17, 2016
Recorded Webinar
How to Survive an IT Audit… and Thrive Off It!
Launched: March 18, 2016
Speaker: Roy Lopez, Sales Engineer at Netwrix
Compliance standards and regulations are complex and they tell you everything about multiple requirements, but nothing about how to fulfill them. In these conditions, how does one survive an IT audit?
In this webinar, you'll learn about top control processes that should be taken care of as matters of best practice or as core components of any IT compliance. These areas would probably be the most scrutinized by an auditor and will require evidence that supports the establishment and effectiveness of enabled policies and procedures.
Netwrix Corporation, the #1 provider of change and configuration auditing solutions, delivers complete visibility into who did what, when and where across the entire IT infrastructure. This strengthens security, streamlines compliance and optimizes operations. Founded in 2006, Netwrix is named to the Inc. 5000 list and Deloitte Technology Fast 500. Netwrix software is used by 160,000 users worldwide.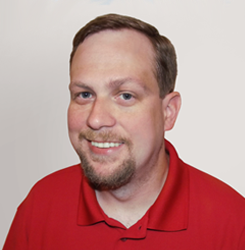 Jeff Melnick,
Solutions engineer

Darren Winkler,
Systems Engineer
Netwrix Data Classification Demonstration
We are excited to showcase the functionality of our newest product — Netwrix Data Classification! This software reveals the true value of information you store and cures both your information security and governance headaches.
Join us for a live demo and learn how to:
Accurately identify sensitive information and reduce its exposure
Slash expenses on data storage by cleaning up obsolete or trivial information
Respond to legal requests without putting your business on hold
Streamline data management tasks by retaining, archiving or migrating only specific types of data