Buyers' Guide for Privileged Access Management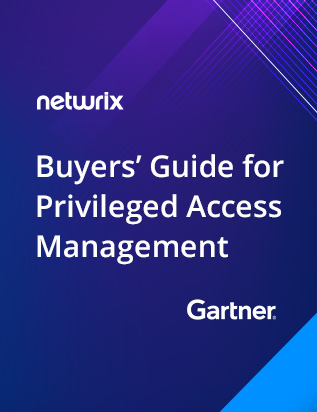 Theft of privileged credentials costs an organization around
$2.79 million annually
, and the number of such thefts has tripled over the last two years. Privileged accounts are the most lucrative target for any malicious actor because they provide quick access to critical data and systems. And most organizations have lots of these accounts, which are used by humans, services and applications.
For years, organizations have been searching for technologies to help them tackle this problem. Over time, password management solutions evolved into the password vaults featured in most PAM solutions today. A password vault improves the security of privileged accounts by guarding them more closely, but it cannot eliminate the risk of those powerful credentials being misused or stolen. Moreover, it adds considerably to IT complexity and increases IT workload and costs.
To help organizations choose a PAM solution that will truly benefit them, Gartner offers a "Buyers' Guide for Privileged Access Management." It details a five-step process for discovering and defining requirements, understanding market trends, and selecting and implementing a PAM solution.
If you are in the market for a solution that addresses the root of the privileged access problem, take a look at
Netwrix SbPAM
. This innovative solution doesn't simply add layers of access controls to shield admin accounts; it eliminates standing privileges altogether — dramatically reducing both your attack surface and IT complexity. When an admin needs to perform a task that requires privileged access, the solution dynamically provisions a temporary account with just enough permissions for the requested activity. When the task is completed, the account disappears, leaving nothing for an attacker to compromise. Plus, SbPAM is quick to deploy and simple to use, has a small footprint, and doesn't require any client-side software.
DisclaimerGartner, Buyers' Guide for Privileged Access Management, Michael Kelley, Felix Gaehtgens, Abhyuday Data, 12 February 2021.

GARTNER is a registered trademark and service mark of Gartner, Inc. and/or its affiliates in the U.S. and internationally, and is used herein with permission. All rights reserved.