File server e Data Discovery
About this webinar
Recorded: January 29, 2019
Netwrix Auditor continua ad aggiornare le sue funzionalità per soddisfare al meglio le necessità dei clienti. Segui il webinar per capire come, usando Netwrix Auditor, ottenere informazioni operative di sicurezza su tutte le modifiche apportate a file, cartelle, condivisioni e permessi, verificare accessi ai file che contengono dati sensibili.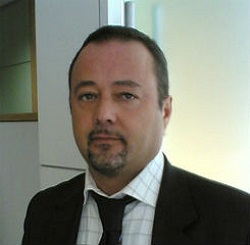 Maurizio Taglioretti,
Country Manager Italy, Iberia & Malta
Active Directory 101: Manage and Maintain AD Domain Services
Once you have your DCs and AD groups set up, it's time to learn how to configure security policies, maintain AD, and spot changes that could jeopardize security or availability. Watch this webinar to prepare for the second section of Exam 70-742, which is dedicated to continuous management of Active Directory.
During this session, you will learn:
Techniques for configuring service authentication and account policies
Methods for maintaining Active Directory
How to configure Active Directory in a complex enterprise environment
How to detect and investigate improper changes to your Active Directory with Netwrix Auditor