I'm in the cloud now so... I'm secure right?
About this webinar
Recorded: October 6, 2017
For years, organizations based their strategies around building a protected shell to secure their internal IT infrastructure, but with the cloud these shells became obsolete. Cloud services and mobile devices improved productivity but reduced security. So is cloud more or less secure than on-premises infrastructure?
In this webinar John Prescatore and Jeff Melnick discuss some of the potential security issues associated with having a presence in the cloud. Services covered:
MS Azure and Azure AD
Amazon Web Services
MS Exchange and SharePoint Online
And more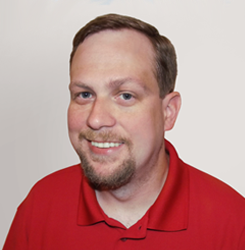 Jeff Melnick,
Systems Engineer
Top 5 Most Underrated Features of Netwrix Auditor
Some of Netwrix Auditor's features are well-known and appreciated by our customers. Others, not so much. It's not that these features aren't great; rather, it's that we don't talk about them much or their benefits are not evident at first sight. We hate to think our customers are missing out on some really cool functionality, so we've decided to bring these under-valued features out of the shadows and into the spotlight they deserve.
During this technical session, you'll learn some great tips, including:
How to create custom reports and alerts directly from Interactive Search
How to use role-based access control to improve platform security
How to use positive/negative working sets to improve classification accuracy
And much more
Sign up for this webinar now!