I'm in the cloud now so... I'm secure right?
About this webinar
Recorded: October 6, 2017
For years, organizations based their strategies around building a protected shell to secure their internal IT infrastructure, but with the cloud these shells became obsolete. Cloud services and mobile devices improved productivity but reduced security. So is cloud more or less secure than on-premises infrastructure?
In this webinar John Prescatore and Jeff Melnick discuss some of the potential security issues associated with having a presence in the cloud. Services covered:
MS Azure and Azure AD
Amazon Web Services
MS Exchange and SharePoint Online
And more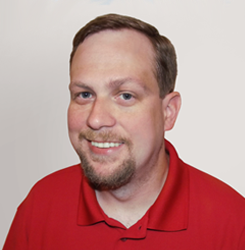 Jeff Melnick,
Systems engineer
Deep Dive: Insider Threat Detection
Do organizations battle insider threats? They try to. Are they successful at mitigating the risk? Not so much. It's a real challenge to spot malicious insiders before they cause damage, and even well-meaning users sometimes forget or ignore established information sharing and data protection protocols, especially those that seem arbitrary or inconvenient.
Join us in our new 25-minute deep dive demo to learn how to:
Determine whether your organization should be concerned about insider threats
Get concrete evidence of privilege abuse incidents
Be notified about high-risk insider threat patterns
Identify security weak spots so you can remediate them before they are exploited