I'm in the cloud now so... I'm secure right?
About this webinar
Recorded: October 6, 2017
For years, organizations based their strategies around building a protected shell to secure their internal IT infrastructure, but with the cloud these shells became obsolete. Cloud services and mobile devices improved productivity but reduced security. So is cloud more or less secure than on-premises infrastructure?
In this webinar John Prescatore and Jeff Melnick discuss some of the potential security issues associated with having a presence in the cloud. Services covered:
MS Azure and Azure AD
Amazon Web Services
MS Exchange and SharePoint Online
And more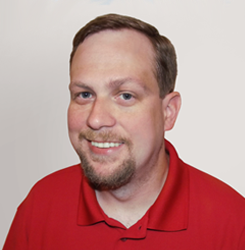 Jeff Melnick,
Solutions engineer
How Attackers Exploit Office 365 Vulnerabilities
Office 365 has become the platform of choice for document collaboration and sharing. If you're using Office 365 or planning to migrate there, understanding the types of security attacks you can expect is imperative. Microsoft provides tools for testing your end users by simulating some of the most common attacks, so you can educate them as part of your broader defense strategy.
In this webinar, you'll discover:
Unconventional Office 365 attack techniques
How to test your end users
How to spot attacks in early stages so you can take steps to prevent a breach
How you can keep your executives mailboxes safe