I'm in the cloud now so... I'm secure right?
About this webinar
Recorded: October 6, 2017
For years, organizations based their strategies around building a protected shell to secure their internal IT infrastructure, but with the cloud these shells became obsolete. Cloud services and mobile devices improved productivity but reduced security. So is cloud more or less secure than on-premises infrastructure?
In this webinar John Prescatore and Jeff Melnick discuss some of the potential security issues associated with having a presence in the cloud. Services covered:
MS Azure and Azure AD
Amazon Web Services
MS Exchange and SharePoint Online
And more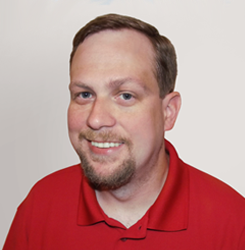 Jeff Melnick,
Systems Engineer
Expert Advice: How to Stay Off the HIPAA "Wall of Shame"
HIPAA's "Wall of Shame" lists all breaches that affected at least 500 individuals. In the past two years alone, 394 breaches made the list, almost a half of which was the result of unauthorized access or disclosure. How can you set risk-appropriate access controls and keep your organization off the "wall of shame"?
Join HIPAA consultant David Ginsberg as he shares a real-world use case and expert advice, including
How to determine who has access to sensitive data
How to detect any PHI that surfaces outside of a secure location
How to demonstrate to auditors that you protect data as required by HIPAA