Improve the security and privacy
of your hosted
email data
Advanced Office 365 reporting capabilities and powerful, flexible data search
enable you to stay aware of all changes made to Exchange Online objects,
configuration and permissions, including changes to groups, mail users,
mailbox permissions, policies, public folders and management roles.
You can also track and report on non-owner access to
Exchange Online
user mailboxes.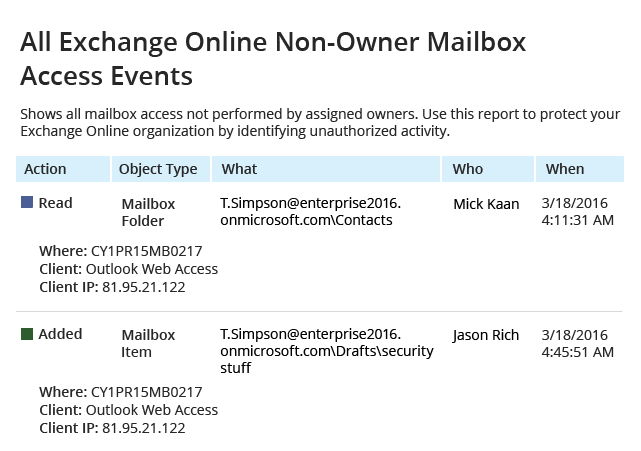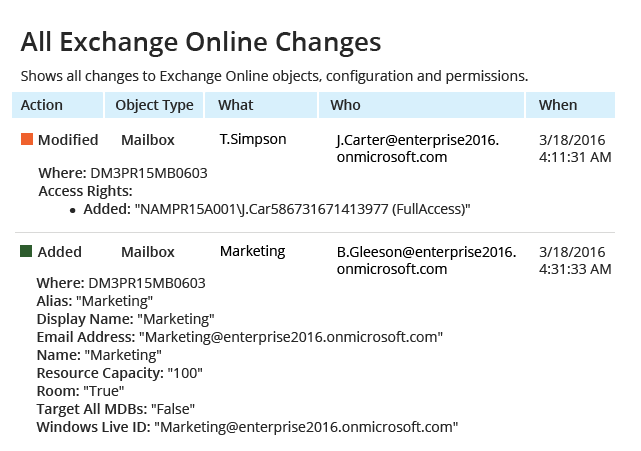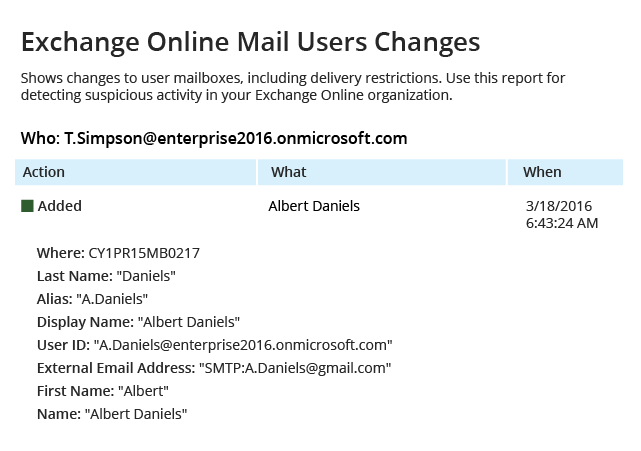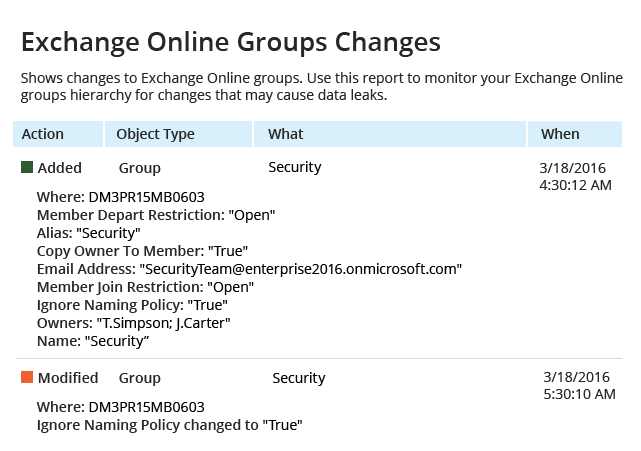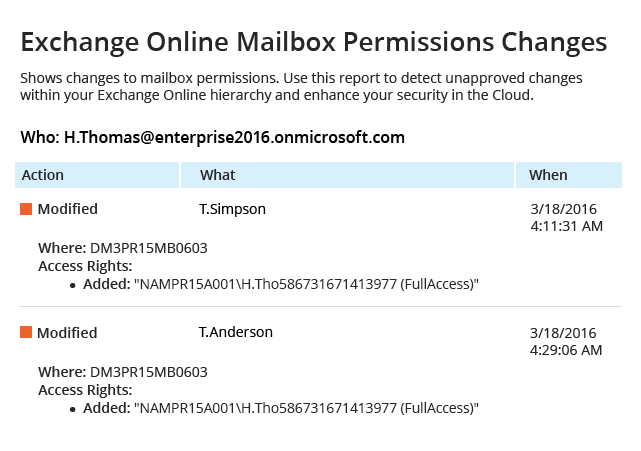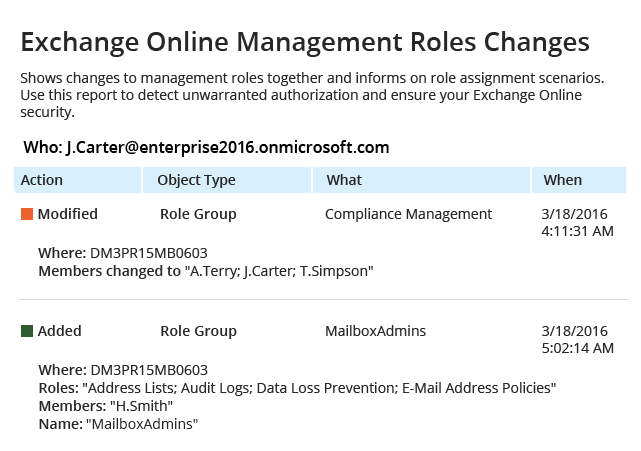 "Netwrix Auditor is the excellent tool all IT personnel and IT auditors need in order to better maintain their network infrastructure and get quick and accurate insight into the applied configuration and changes. We previously had been using the Dell (Quest), but decided to switch to Netwrix Auditor due
to many reasons."
George Kazan, Technical Manager & Partner,
Active Networks SAL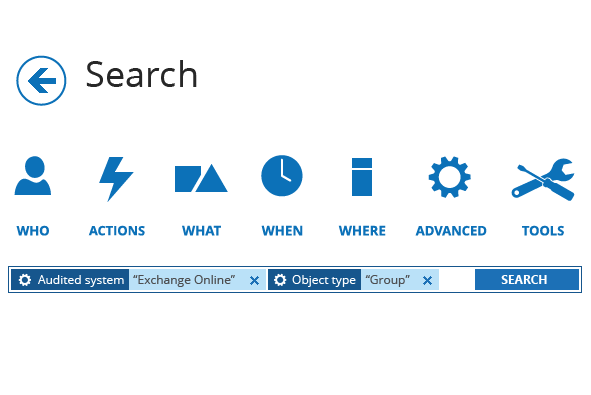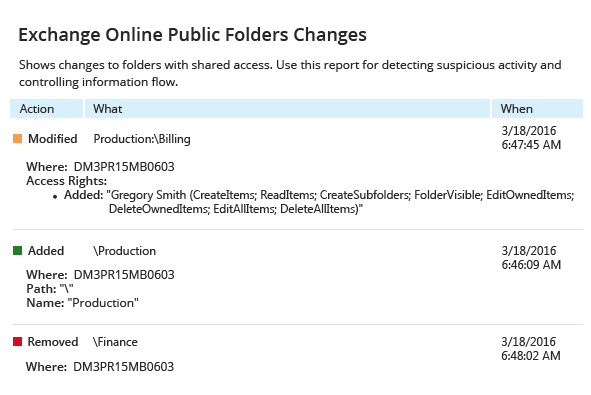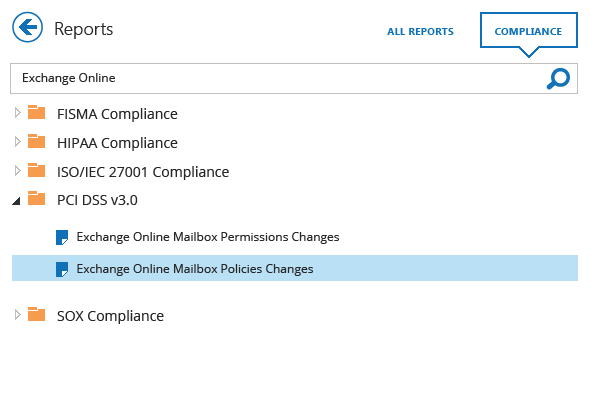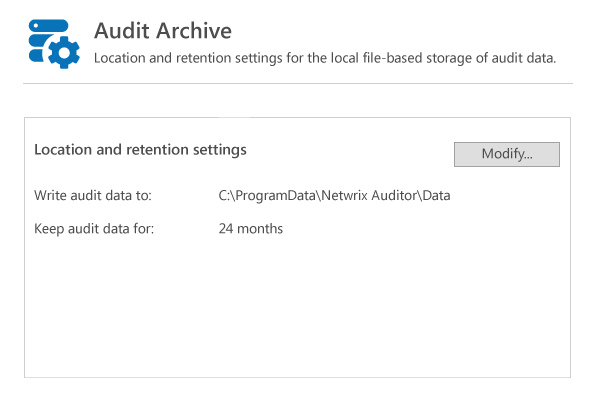 Ensure that anybody who needs audit information
has access to actionable intelligence
Enable your peers, managers, executives, assessors, data owners or anyone else to get the information they need by subscribing them to any particular audit report – it will be automatically delivered by email or put into a specified network folder according to the schedule you define. Or offer them the convenience of Netwrix Auditor client console, which ensures full access to the complete Office 365 audit information any time it is required. The Netwrix Auditor client can be installed on an unlimited number of computers within or outside
of your organization.
"We use Netwrix Auditor to monitor changes for potential breaches of policy and security. It also helps us monitor our Exchange environment. Netwrix Auditor saves me more than 10 hours of work weekly, and it makes audits about 24 hours shorter and far less stressful. We are very happy with the application and plan to continue using it for
the foreseeable future."
Adrian Iwanczuk, Chief Technology Officer,
Putnam Bank