Netwrix Cloud
Permission Analyzer
If you have any corporate data stored online, here's a SaaS tool that will save you days of manual
permission checking and relieve your stress about sensitive data being leaked.
Get free early access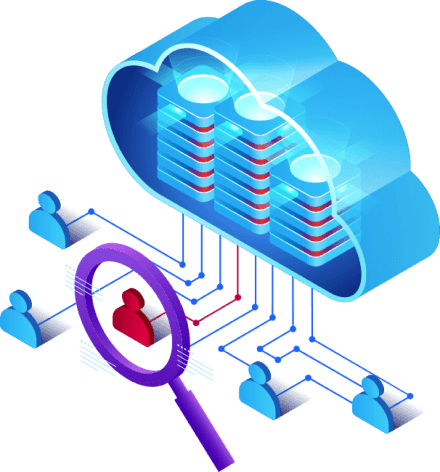 Find out who has access to your
sensitive data stored in the cloud
Every day, your users store huge amounts of sensitive content in the cloud and share it not just withhave? How do you make sure access to sensitive files stored in the cloudpermissions are revoked after a project is over or an employee quits, and the least privilege principle is always maintained?
each other, but also with contractors, partners, consultants and other third parties. Over time, users' responsibilities change and some even leave the organization — but what happens to their access permissions? How do you know that only the right users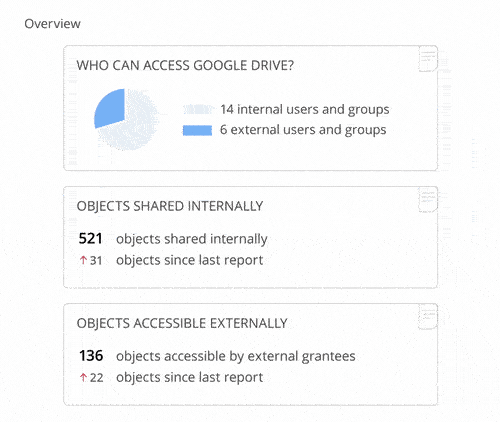 Minimize the risk of data leakage
Stop worrying whether only the right people have access to each piece of
data. Instead, easily review exactly who has what access rights to your critical
data in the cloud and how those permissions were granted, so you can
promptly revoke excessive rights and avoid data leaks.
Let the software do the monkey work
It's an impossible mission to check the permissions on terabytes of files one
by one. Regularly get clear information about access rights to your cloud data
in just a few clicks, and finally have time for all your other critical tasks.
Get auditors and managers off your back
Don't let requests from auditors or managers take over your day. Easily pull
up a report that proves that access is granted in accordance with the least-
privilege principle, shows who has access to a certain document, or what files
have been shared externally.
FAQ
Frequently Asked Questions
What is the early access program (EAP) for Cloud Permission Analyzer?
The EAP provides your organization with free access to the pre-release version of Cloud Permission Analyzer in return for your valuable feedback. We will need no more than an hour of your time to collect the feedback.
---
Who can participate in the EAP?
Organizations that use cloud storage for business.
---
What is on the roadmap for Cloud Permission Analyzer?
We plan to add data classification and support more cloud data sources. However, development plans may change depending on the feedback we receive during the EAP.
---