Netwrix Auditor Product Demo in Danish
About this webinar
Recorded: October 18, 2019
See what the new Netwrix Auditor 9.8 has to offer, including helping you further strengthen the security of your Windows infrastructure and SharePoint data.
Watch this webinar and learn how to:
• Quickly identify and remediate your biggest security gaps
• Detect and investigate abnormal user behaviour
• Reduce incident response time and improve IT team productivity ...and much more!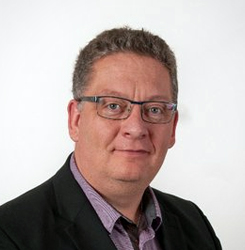 Kennet Johansen ,
Solutions Engineer
Weekly Netwrix MSP Webinar
Every Tuesday, we host an online session in which we explain how MSPs can grow their businesses, remain trusted IT advisors for their customers, and either differentiate their offerings with advanced security services or make a full transition from MSP to managed security services provider (MSSP).
Join the MSP team as we demonstrate how Netwrix enables you to:
Generate interest for data security services
Sell more services by starting the security conversation
Provide efficient incident management to prevent data breaches
Improve your clients' security posture with automated IT risk assessment
Sign up for the most convenient session now!