Netwrix pour vous aider à la conformité RGPD
About this webinar
Recorded: January 31, 2018
Le Règlement Général de la Protection des Données (RGPD) est un acte juridique du Parlement Européen et du Conseil (règlement (UE) 2016/679) qui entrera en vigueur le 25 mai 2018. Il est nécessaire de trouver des solutions permettant d'établir un relevé des données existantes et d'identifier d'éventuelles lacunes.
Vous allez découvrir :
Les objectifs du Règlement général sur la protection des données
Qui est chargé de veiller au respect du RGPD ?
Comprendre et respecter le Règlement général sur la protection des données de l'UE
Netwrix Auditor permet de vous assister dans la mise en œuvre du RGPD
Et beaucoup plus !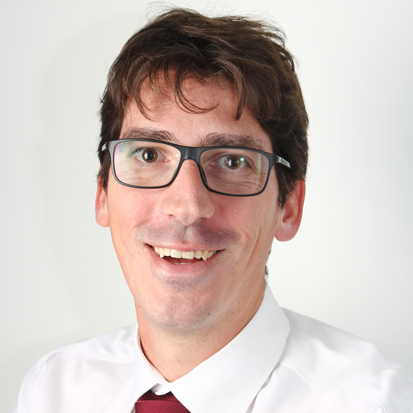 Thomas Limpens,
Ingénieur avant-vente South-West Europe
Tips, Tools and Techniques for Overcoming Data Protection Challenges
Tighter data protection regulations have forced organizations to put data security at the top of their priority list. Join this panel of experts to discover why companies fail to ensure data security and how to avoid the same fate. They will discuss common data protection challenges: intellectual property theft, data loss, data breaches, system disruptions and compliance regulations.
Register now for a dynamic panel discussion:
Gain expert insight into tools and techniques for improving data security in your organization
Hear recommendations for how to justify investments in IT security
Get simple yet effective tips for enhancing data privacy and protection
Learn the key differences between compliance and security
Leave the event with a clear and realistic action plan for avoiding data breaches