Succeed in ISO/ IEC 27001 Audit Checks
About this webinar
Recorded: June 22, 2017
ISO/IEC 27001 is an international standard applicable to organizations across all industries. Getting certified against it means adopting best practices in establishing an effective information security management system (ISMS) and demonstrating to your stakeholders a commitment to maintain a high level of information security.
During the session you will learn:
• What the key ISO/IEC 27001 requirements are;
• How you can achieve continuous ISO compliance;
• How The Football Pools uses Netwrix Auditor to streamline compliance.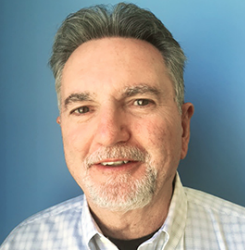 Bob Cordisco,
Systems Engineer
Netwrix Data Classification Demonstration
We are excited to showcase the functionality of our newest product — Netwrix Data Classification! This software reveals the true value of information you store and cures both your information security and governance headaches.
Join us for a live demo and learn how to:
Accurately identify sensitive information and reduce its exposure
Slash expenses on data storage by cleaning up obsolete or trivial information
Respond to legal requests without putting your business on hold
Streamline data management tasks by retaining, archiving or migrating only specific types of data