2021 Cloud Data Security Report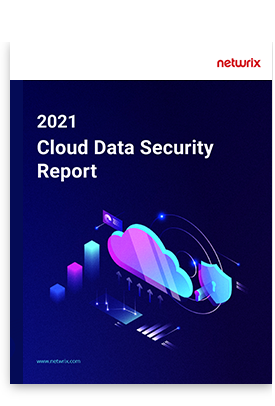 In 2020, many organizations quickly adopted cloud technologies to support the sudden shift to remote work. We have revised our annual Cloud Data Security Report to reflect these unprecedented changes, using a global survey of IT professionals. This report will help organizations benchmark their security efforts against their peers and better understand the threats to data stored in the cloud.
54%
of organizations that store customer data in the cloud had security incidents in the past 12 months.
35%
of respondents report that data theft by hackers led to customer churn and loss of competitive edge.
48%
of CISOs say that business pressure for rapid digitalization, transformation and growth distracts them from data security.
Content in this issue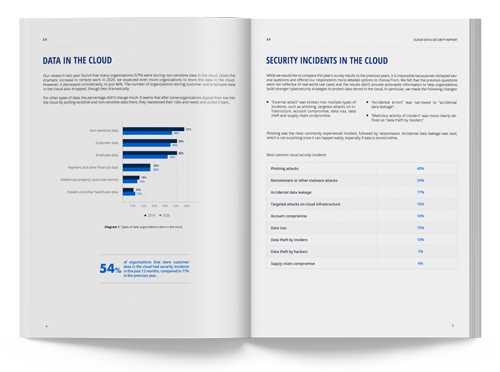 Data in the Cloud
Security Incidents in the Cloud
Data Breach Consequences
Incident Detection and Response
Cloud Data Security Challenges
Cloud Data Security Checklist
Cybersecurity and Cloud Security Budgets
Recommendations
Appendix 1: Findings by Vertical
Appendix 2: Findings by Country
Appendix 3: Survey Demographics