Detect & Investigate Abnormal User Behavior with 360-degree Visibility
Introducing Netwrix Auditor 8.5. The only visibility and governance platform
for hybrid cloud security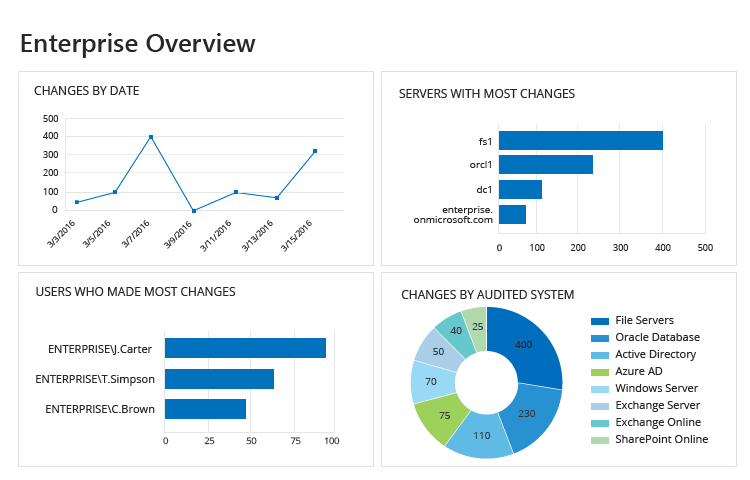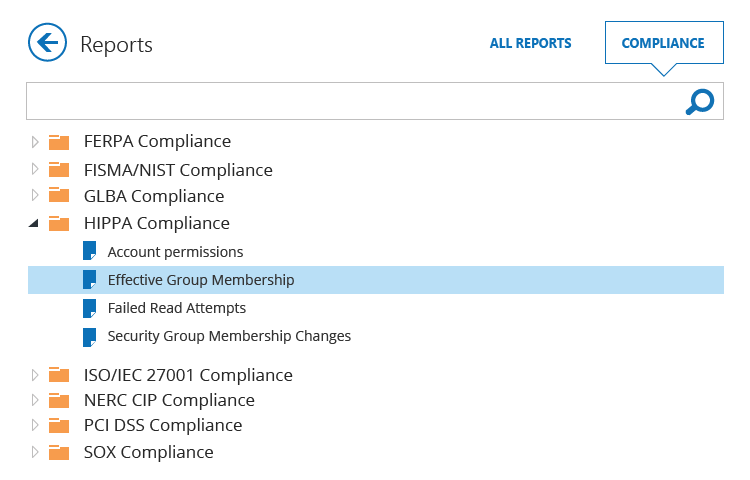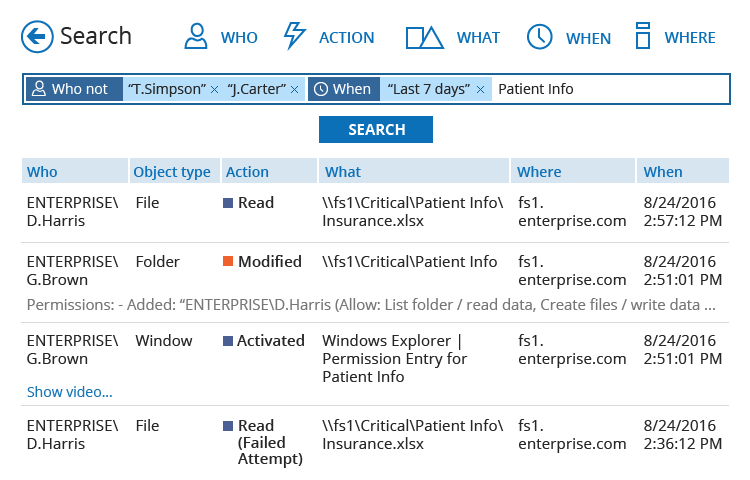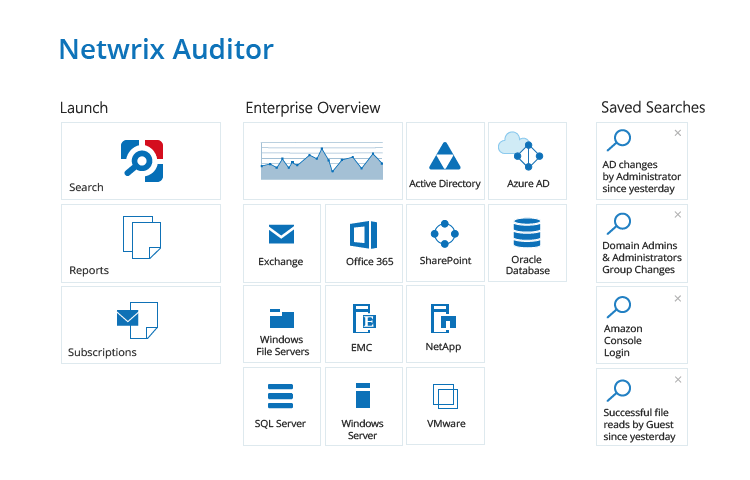 Detect and investigate anomalous user behavior before it results in a
data breach.
Pass compliance audits: PCI DSS, HIPAA, SOX, FISMA, ISO 27001, GLBA, FERPA, NERC
and others.
Drive IT efficiency by automating change, configuration and access
auditing workflows.
Over 8,000 customers rely
on Netwrix Auditor
Security software for schools that develop tomorrow's leaders
HEALTHCARE
The Geneva
Foundation
A visibility platform for researchers that shape the future of medicine
FINANCIAL SERVICES
Lake Michigan
Credit Union
Compliance software for financial institutions that help people realize their dreams
If you need visibility and governance, don't settle for the tools of yesterday
Unlike other vendors, Netwrix focuses exclusively on providing complete visibility and governance for hybrid cloud IT environments. The sharp focus enables us to offer much more robust functionality than legacy change auditing tools. Over 160,000 IT departments worldwide have already chosen Netwrix Auditor over change auditing software.
Why choose Netwrix Auditor?
Provides clear, actionable information about every user action, without the noise associated with native auditing tools and legacy change auditing software
Is a truly integrated platform, in stark contrast to multiple, hard-to-integrate, standalone change auditing tools from other vendors
Operates in agentless mode so it never degrades performance or causes downtime
Includes first-class, U.S.-based customer support with a satisfaction rate of 97%
Offers fast, 15-minute deployment with virtual and cloud deployment options
Provides endless ecosystem integration capabilities through a RESTful API
"Netwrix Auditor provides me with accurate visibility regarding what changed when. I really like the low system overhead of the Netwrix product and how easy it was to get it
up and running."
Delivering visibility for security and compliance is our
core competency
A sharp focus on visibility and governance has earned Netwrix more than 90 awards. Leading industry analysts, publications and IT pros just like you recognize us for innovative technology, strategic vision, outstanding customer support
and rapid growth.

Now that staff are aware that everything they do is being audited, there's fewer security risks. We can see how far trusted King's staff are going with their rights on our network.
David Sewoke, Operations Team Leader
How to Survive IT Audit… and Thrive off It!
Compliance standards and regulations are complex and tell you everything about various requirements, but nothing about how to fulfill them. So how does one survive an IT audit?
In this webinar, you'll learn about top control processes that you need to take care of either as a matter of best practice or as core components of any IT compliance. These are the areas that would probably be the most scrutinized by an auditor and will require evidence that supports the establishment and effectiveness of enabled policies and procedures.
"Netwrix Auditor is great when the auditors show up - I just hand them the reports."
-Windows IT Pro Magazine
Independent reviews by industry experts prove that these free auditing tools are useful for IT pros. You can audit Active Directory, file servers and VMware; manage passwords and troubleshoot account lockouts; and keep track of server disk space — all for free.