Meet Netwrix Auditor —
a Visibility Platform for
User Behavior Analysis
and Risk Mitigation
Detect and investigate anomalous
user behavior before it results
in
a data breach.
Pass compliance audits: PCI DSS, HIPAA, SOX, FISMA, ISO 27001, GLBA, FERPA, NERC
and others.
Increase the productivity of IT security and operations teams with actionable, ready-to-use intelligence.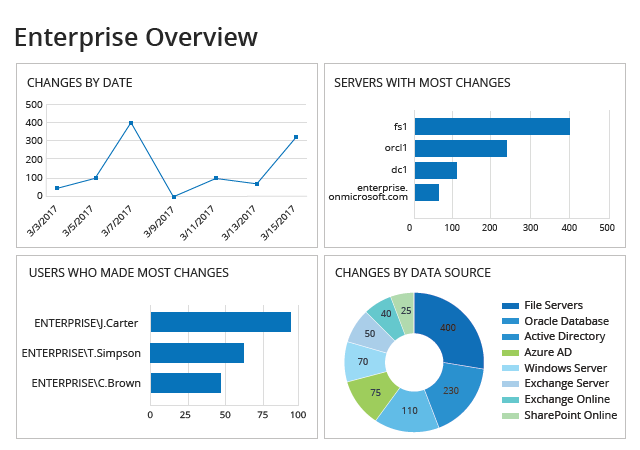 Immediately respond to threats in your environment
Use alerts to
be notified about unauthorized activity as it happens
, so you can prevent security breaches. Brute-force attacks, ransomware, privilege elevation and abuse — make sure that no malicious insider activity or external attack
goes unnoticed.
Whenever you detect a change or data access attempt that violates your corporate security policy, use our interactive Google-like search to investigate why and how it happened, so you can prevent similar incidents from occurring in the future.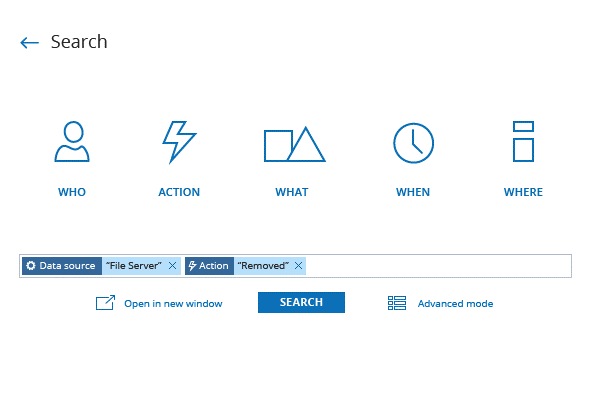 Quickly provide answers to auditors' questions, such as who accessed a sensitive folder, or how access rights to that folder were modified during the past year and who made those changes. With Netwrix Auditor, what used to take weeks now takes minutes.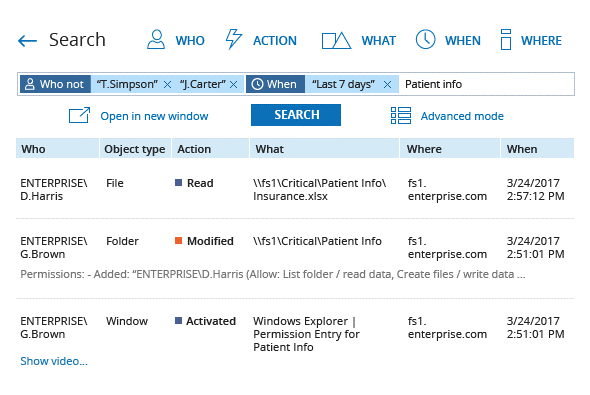 Pass compliance auditsless effort and expense
with
Auditors require proof that specific processes and controls are — and have
always been — in place.
Netwrix Auditor provides hard evidence
that your organization's IT security program adheres to PCI DSS, HIPAA, GDPR and
other standards.
Get complete visibility into the broadest
variety of
IT systems
In contrast to legacy auditing solutions, Netwrix Auditor delivers visibility and control across all of your on-premises or cloud-based IT systems in a unified way. The IT audit platform provides a single-pane-of-glass view across the entire IT infrastructure that enables IT teams to quickly detect suspicious behavior and investigate it thoroughly.
Enable endless integration capabilities with a RESTful API
Need visibility into any other IT systems or applications? Visit the Netwrix Auditor Add-on Store to find free add-ons based on a RESTful API, or use the API to create your own integrations .
Over 8,000 customers rely
on Netwrix Auditor
Security software for schools that develop tomorrow's leaders
An IT compliance solution for financial organizations that make a difference in people's lives
A visibility platform for researchers that shape the future of medicine