Detect & Investigate Abnormal User Behavior with 360-degree Visibility
Introducing Netwrix Auditor 8.5. The only visibility and governance platform
for hybrid cloud security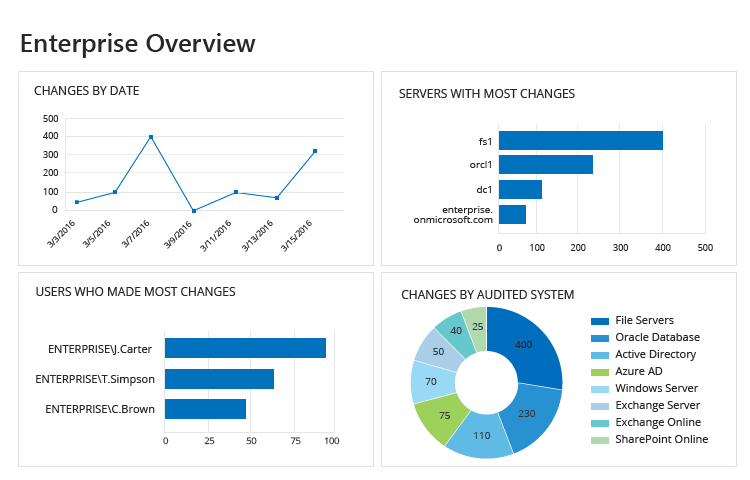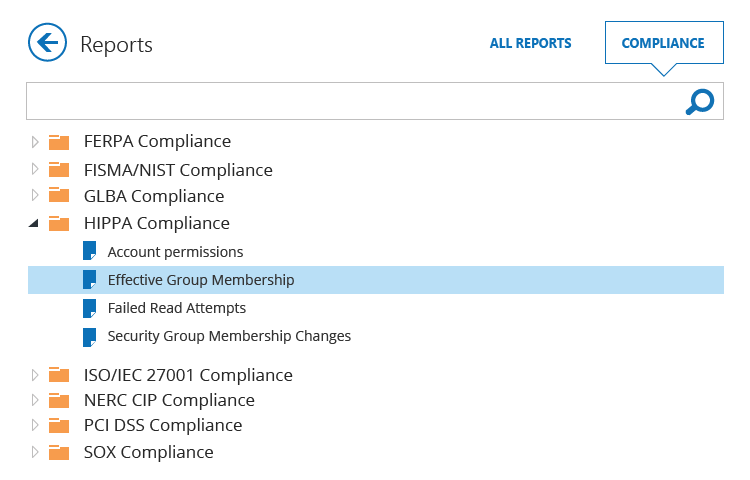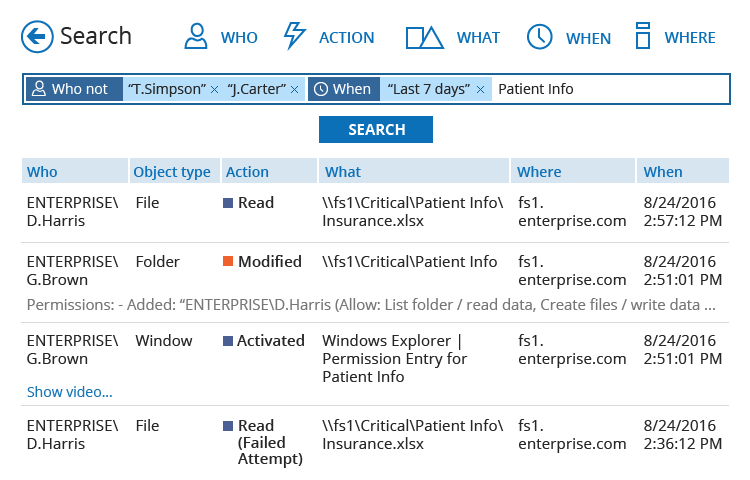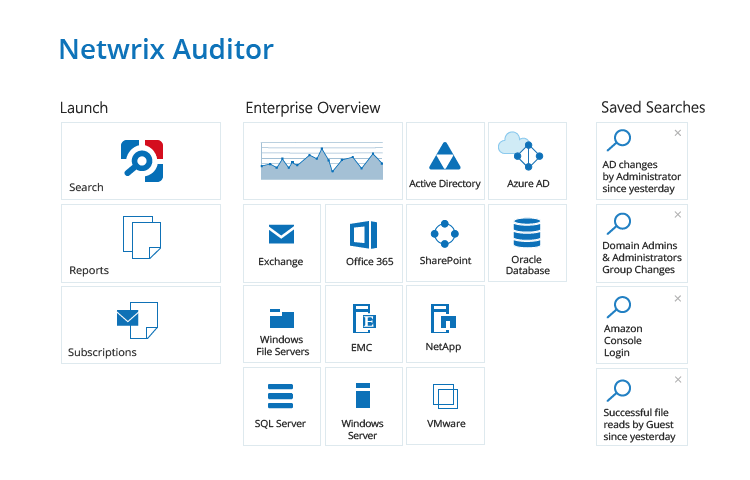 Detect and investigate anomalous user behavior before it results in a
data breach.
Pass compliance audits: PCI DSS, HIPAA, SOX, FISMA, ISO 27001, GLBA, FERPA, NERC
and others.
Drive IT efficiency by automating change, configuration and access
auditing workflows.
We give you security analytics to answer all of these questions:
Has there been any anomalous user behavior?
Who has access to data they shouldn't have?
Are there any files likely to contain PII or other sensitive data?
Has anyone put harmful files on corporate data storage?
Are my security and compliance policies being followed?
How were my IT systems configured in the past as compared to now?
If you need visibility and governance, don't settle for the tools of yesterday
Unlike other vendors, Netwrix focuses exclusively on providing complete visibility and governance for hybrid cloud IT environments. The sharp focus enables us to offer much more robust functionality than legacy change auditing tools. Over 160,000 IT departments worldwide have already chosen Netwrix Auditor over change auditing software.
Why choose Netwrix Auditor?
Provides clear, actionable information about every user action, without the noise associated with native auditing tools and legacy change auditing software
Is a truly integrated platform, in stark contrast to multiple, hard-to-integrate, standalone change auditing tools from other vendors
Operates in agentless mode so it never degrades performance or causes downtime
Includes first-class, U.S.-based customer support with a satisfaction rate of 97%
Offers fast, 15-minute deployment with virtual and cloud deployment options
Provides endless ecosystem integration capabilities through a RESTful API
"Netwrix Auditor provides me with accurate visibility regarding what changed when. I really like the low system overhead of the Netwrix product and how easy it was to get it
up and running."
Delivering visibility for security and compliance is our
core competency
A sharp focus on visibility and governance has earned Netwrix more than 90 awards. Leading industry analysts, publications and IT pros just like you recognize us for innovative technology, strategic vision, outstanding customer support
and rapid growth.

Now that staff are aware that everything they do is being audited, there's fewer security risks. We can see how far trusted King's staff are going with their rights on our network.
David Sewoke, Operations Team Leader
Detecting Threats to Structured Data in Oracle Database and SQL Server

"Today we backup system state using Quest´s Active Directory Restore. Personally I think that it is too complicated. Roses for your developers. Netwrix Auditor is simple and effective for Active Directory recovery. Anyone can do a restore without risking to overwrite the entire AD. I will consider to exchange Quest against Netwrix."
-Jakob Bjarnson
Independent reviews by industry experts prove that these free auditing tools are useful for IT pros. You can audit Active Directory, file servers and VMware; manage passwords and troubleshoot account lockouts; and keep track of server disk space — all for free.