GDPR aims to protect the personal
data of European Union citizens
and bolster their rights
The General Data Protection Regulation (GDPR, Regulation (EU) 2016/679) was adopted in April
2016 and comes into force on May 25, 2018. The GDPR seeks to provide unified and clear rules
on stronger data protection that are fit for the digital age, give individuals more control of their
personal information processed by companies, and ease law enforcement.
GDPR global effect
Although it's the EU's legal act, the new regulation will have extraterritorial application. It will
apply to any entity or data controller — inside or outside the EU — that offers goods or
services to, or monitors the behavior of, EU residents, and therefore processes any of their
personal data. Fines for non-compliance with the GDPR can reach 4% of the company's
annual worldwide turnover or €20 million, whichever is higher.
Demonstrate your adherence
to the GDPR's high standards of data
protection with Netwrix Auditor
Netwrix Auditor helps organizations across the globe achieve and demonstrate compliance
with the key data protection provisions of the GDPR. With Netwrix Auditor, you get the visibility
you need into your controls, processes and practices to ensure they are aligned with the
regulation's requirements.
Establish proper control over
access
rights assignment
Ensure that regulated personal data is not made accessible
to unauthorized employees by enabling strict control over
access permissions.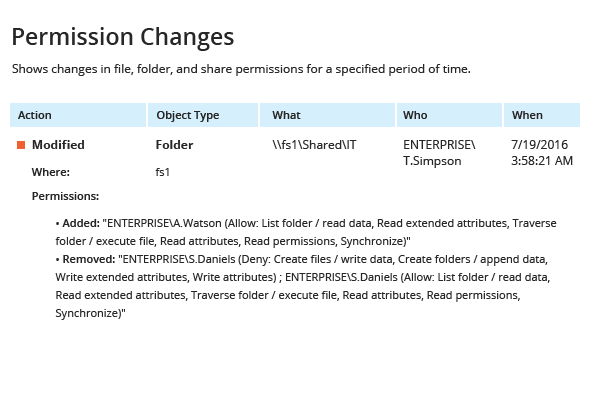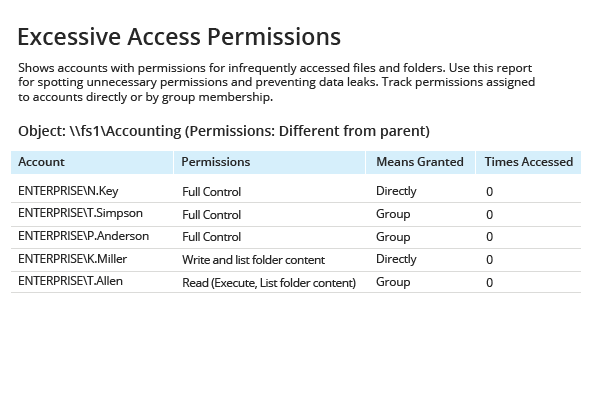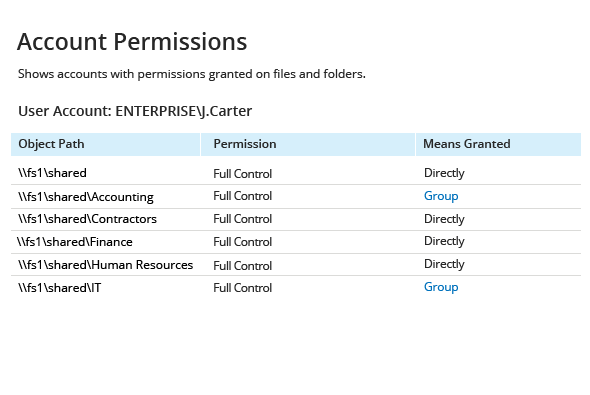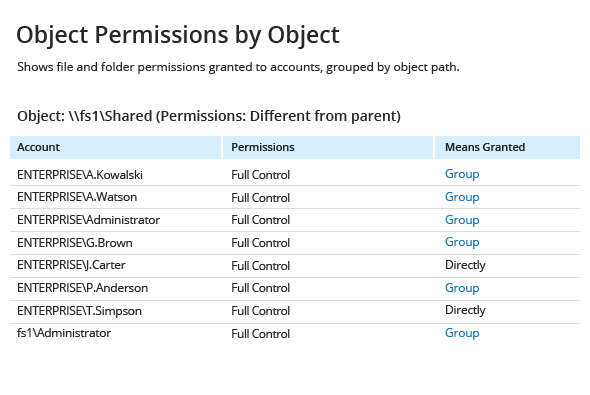 Stay informed about anomalous
or patently illicit user behavior
Monitor user behavior for indications of a potentially
malicious
intent to unlawfully access or modify data.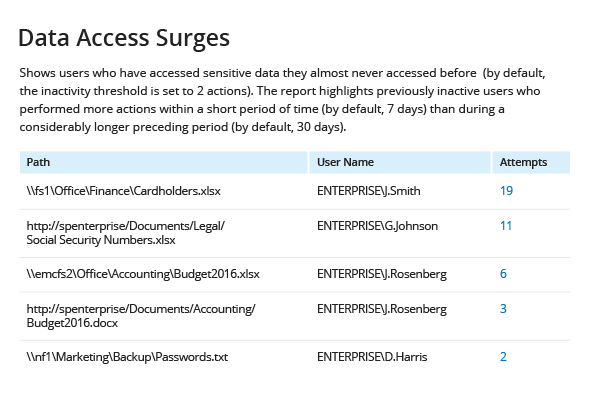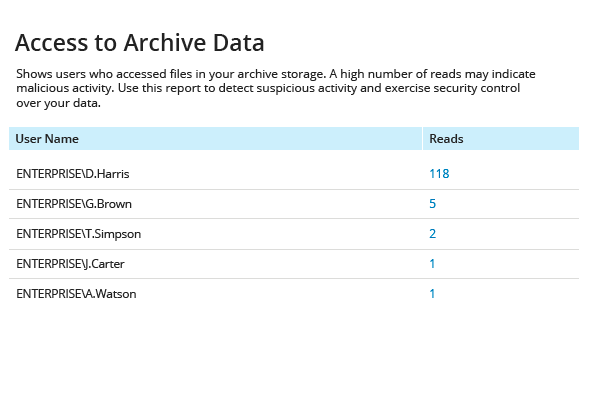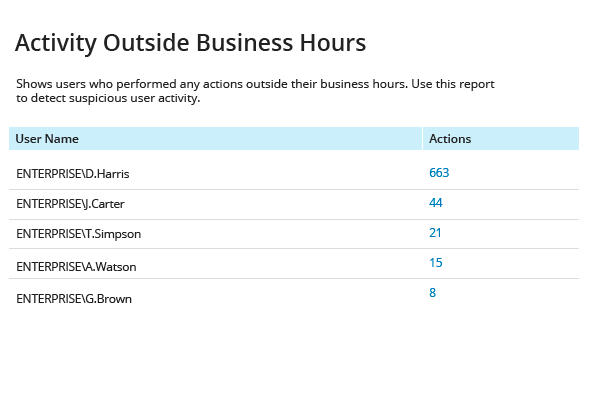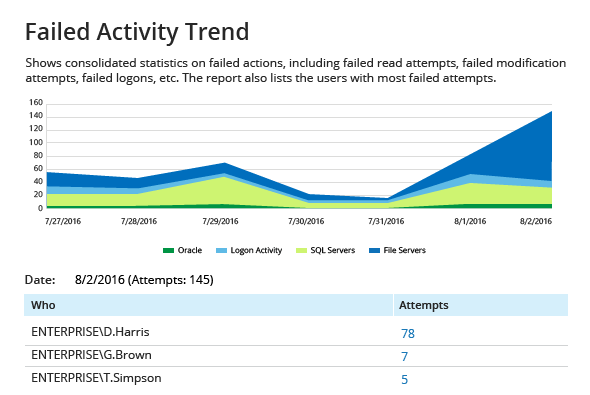 Enable control over both structured
and unstructured data touches
Keep an eye on any attempts to delete or modify sensitive
content and data to make sure that personal information is
kept safe and is not processed outside of proper workflows.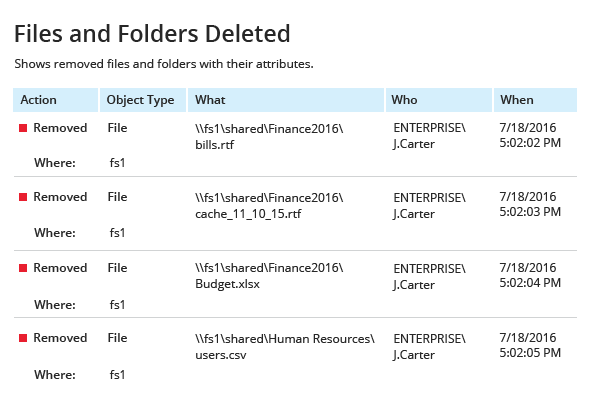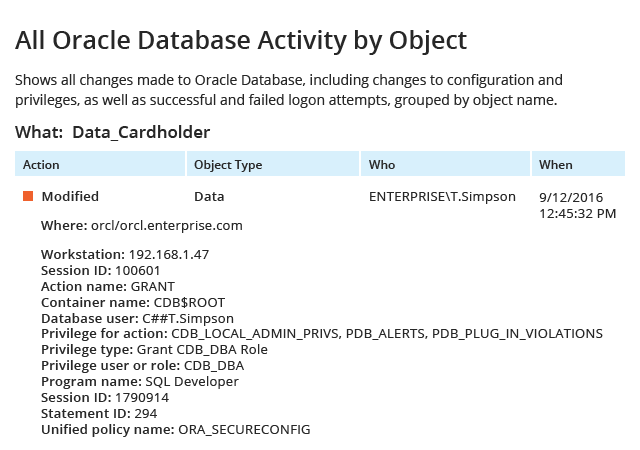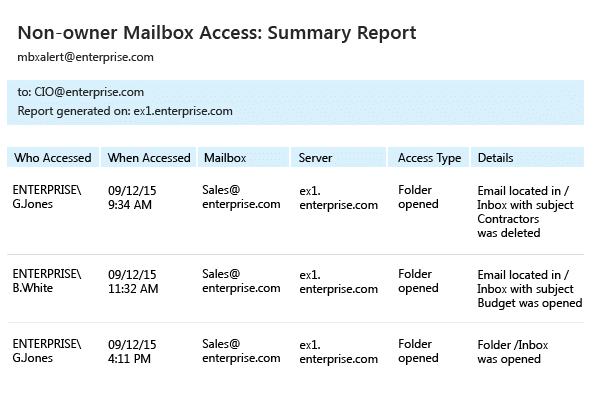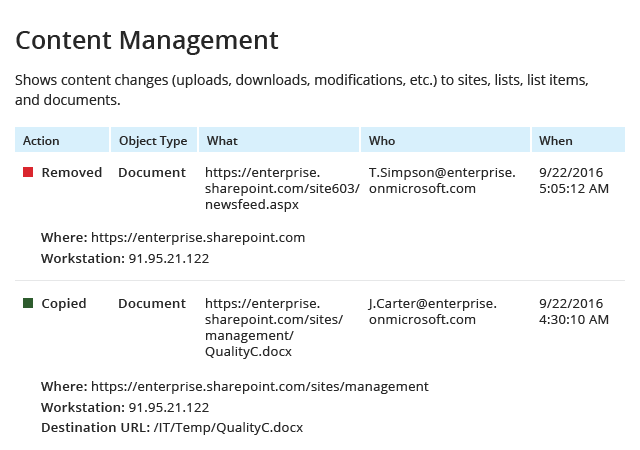 Get notified about critical events that violate data protection policies
Set up alerts to be notified when a critical event occurs so you
can respond to security incidents quickly. Subscribe to reports
and review the intelligence in them to identify threat patterns.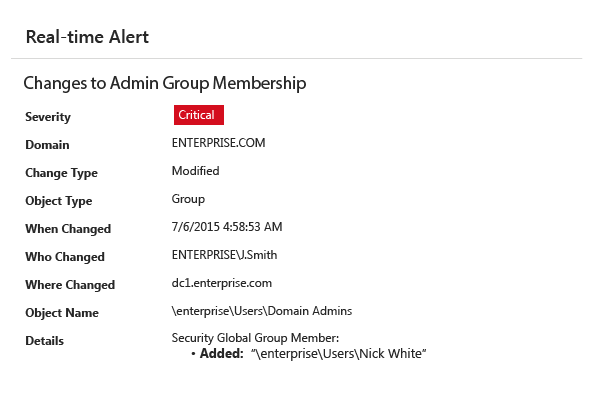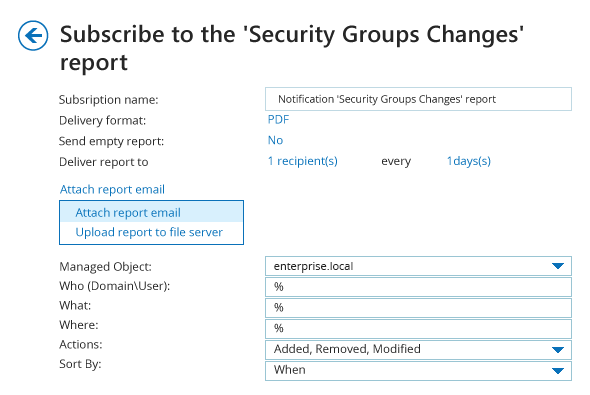 Simplify investigations and easily
pinpoint specific audit data
Use Interactive Search to quickly find user actions of interest
across multiple IT systems, and to create custom reports that
demonstrate the effectiveness of your controls.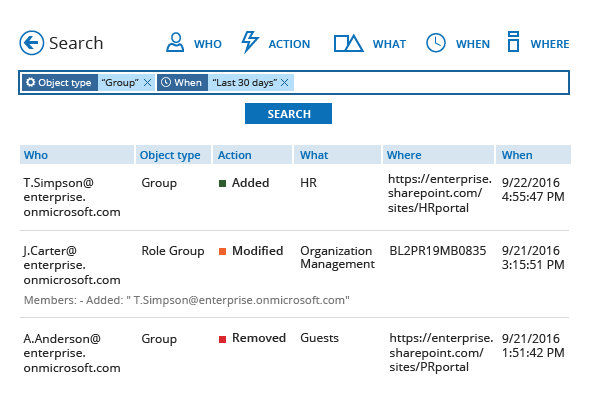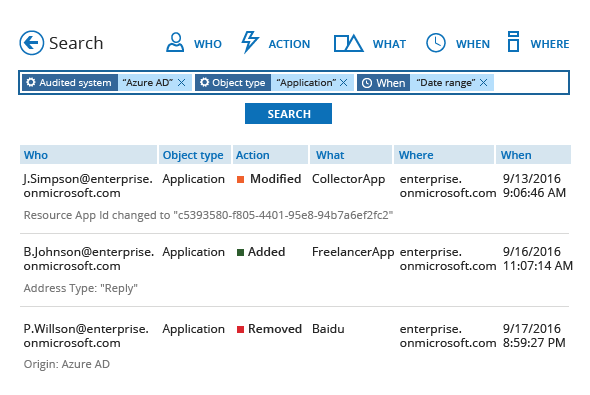 Keep a complete audit trail for years
for remediation and investigations
Ensure that the evidence of your GDPR compliance is kept safe for
years while remaining easily accessible with a reliable two-tiered
(file-based + SQL database) AuditArchive™ storage system.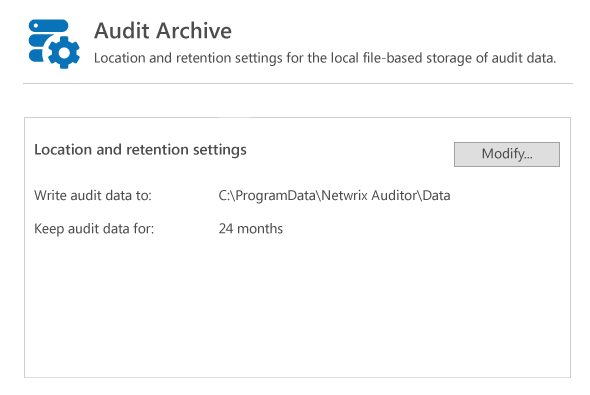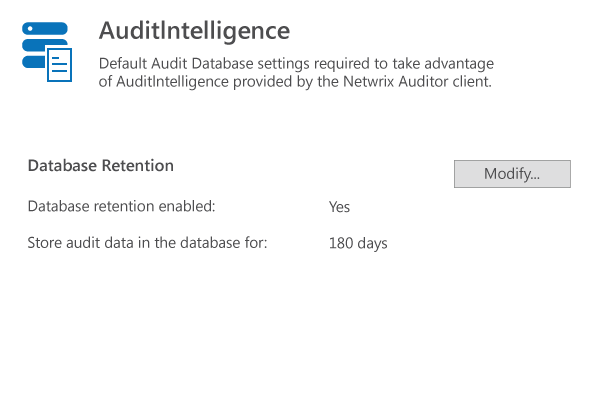 See which specific GDPR requirements
Netwrix Auditor can help you address
Don't let strict compliance requirements come as a shock when the GDPR takes full legal effect on May 25, 2018. Instead, satisfy the regulation's provisions long before the deadline by taking appropriate measures starting today.
By delivering 360-degree visibility into what's happening across the IT infrastructure, Netwrix Auditor helps public authorities, agencies and other organizations establish proper information security controls and validate that those controls are aligned with the following specific paragraphs and points of the GDPR:
Please note that GDPR compliance efforts vary in different organizations depending on the configuration of their IT systems, their internal procedures, the nature of the business and other factors. Thus, Netwrix Auditor may facilitate achieving continuous compliance with other privacy, security and breach notification provisions of GDPR not listed
in the chart above.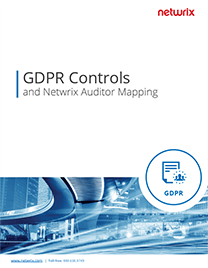 Organizations of all sizes across the globe rely on
Netwrix Auditor to prepare for the GDPR
"The main result we have achieved is visibility. I know what is going on everywhere
at once. I know
who can do what and who has done what. The Netwrix Auditor
platform makes compliance
examinations quicker and easier."
James Brammer,
Vice President and CISO, Bank of the South
Cleveland State University
NHS King's College Hospital