See which GDPR compliance requirements you can address with Netwrix solutions
Achieving regulatory compliance can involve many different things, from ensuring the physical security of the servers that contain sensitive data to reporting breaches promptly. Because the GDPR's requirements are so broad, it is highly unlikely that you will be able to find a silver-bullet software tool or data management solution that will address all compliance requirements. Therefore, when choosing a GDPR solution, you need to understand which requirements it will address and exactly how it matches your needs.

Netwrix solutions provide enterprise-wide visibility into on-premises and cloud-based systems and applications to help you establish proper information security controls and validate that those controls are aligned with the following specific provisions of the GDPR data privacy regulation:
CHAPTER II. Principles
Article 5. Principles relating to processing of personal data
CHAPTER III. Rights of the data subject
Article 15. Right of access by the data subject
Article 16. Right to rectification
Article 17. Right to erasure ('right to be forgotten')
Article 20. Right to data portability
CHAPTER IV. Controller and processor
Article 24. Responsibility of the controller
Article 25. Data protection by design and by default
Article 32. Security of processing
Article 33. Notification of a personal data breach to the supervisory authority
Article 34. Communication of a personal data breach to the data subject
CHAPTER IX. Provisions relating to specific processing situations
Article 86. Processing and public access to official documents
Article 87. Set specific conditions for the processing of identifiers
Article 89. Safeguards and derogations relating to processing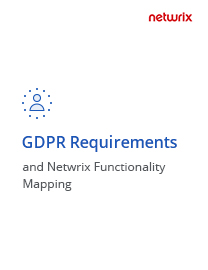 Learn more about how
Netwrix can help you comply with the
General Data Protection Regulation.
Depending on the configuration of your IT systems, your internal procedures, the nature of your business and other factors, Netwrix might also facilitate compliance with provisions of the GDPR not listed above.
Find out how you can ensure GDPR compliance using Netwrix solutions
Netwrix solutions provide capabilities essential in any GDPR compliance software, helping you put your compliance plan into action. Quickly identify where GDPR-regulated data resides, who has access to it, how it is being used and keep an eye on anomalous activity around it, so you can easily achieve and demonstrate your adherence to this rigorous data security regulation.
Kick-start your GDPR compliance program with an assessment of your major IT risks
Start your security program with risk management: identifying the vulnerabilities that put your regulated data at risk. Get a unified view of your both data and infrastructure security gaps to prioritize their remediation and prove to auditors that you have reduced your attack surface area as much as possible.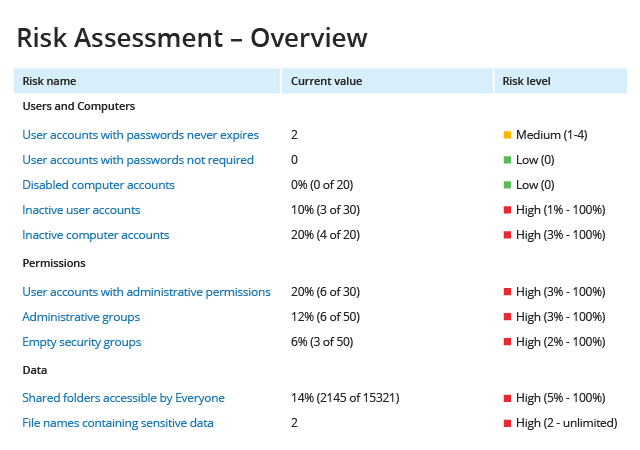 Identify the exact location of GDPR data
Identify which files and folders contain data that is regulated by GDPR, so you can plan and implement strong data security policies and enhance your data governance processes. Know exactly which sensitive data is stored outside of secure locations and protect it before a data breach happens or auditors knock at your door.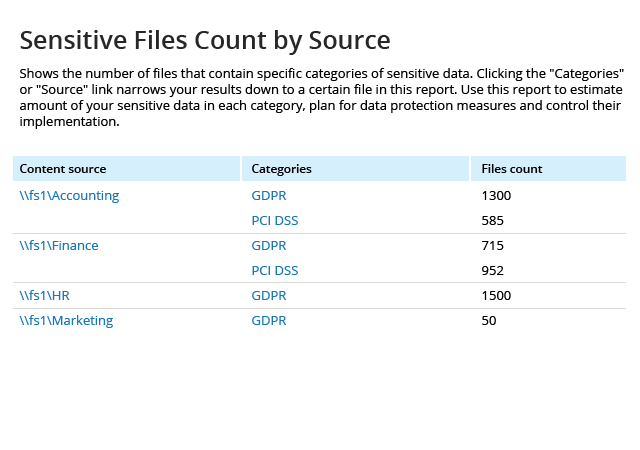 Enhance data protection with control over access rights
Ensure data privacy by aligning all permissions with the least-privilege principle, so sensitive information is available only to authorized employees. Easily identify users with excessive access rights and promptly revoke them to minimize the risk of a security incident.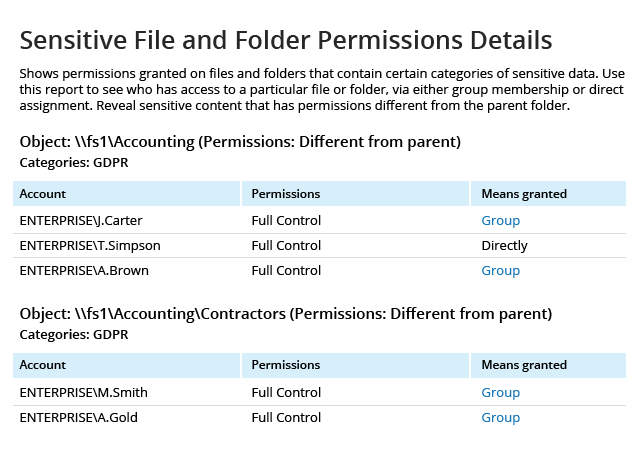 Automatically remove excessive permissions
Set up workflows that will automatically remove access to EU citizens' personal data from global security groups like Everyone, and move sensitive files that pop up in unexpected locations to a more secure area, in order to minimize the risk of a data breach and avoid audit findings.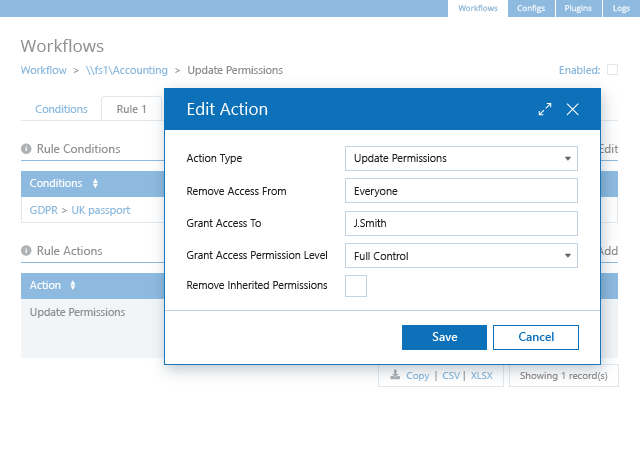 Easily fulfill data subject access requests
Automate the process of discovering and exporting all PII associated with an EU citizen who has withdrawn the consent for processing of that data so you can respond to DSARs promptly to stay compliant and avoid penalties while saving time and budget on this increasingly common task.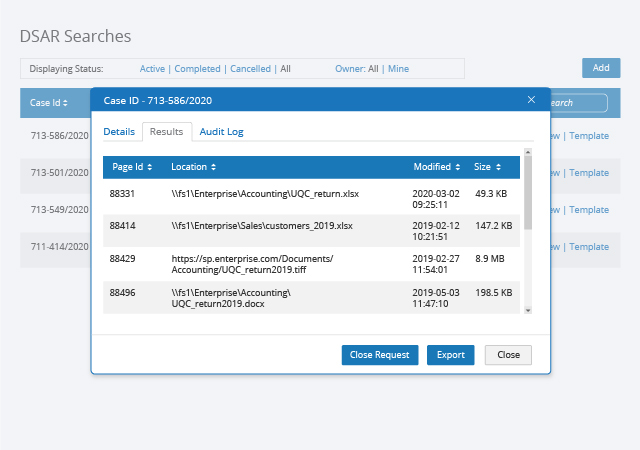 Check out how Netwrix solutions help organizations just like yours achieve GDPR compliance with less effort and expense
CUSTOMER SUCCESS
Horizon Leisure Centers ensures
GDPR compliance and
saves £80,000 annually.
Read the Story
CUSTOMER SUCCESS
Credissimo ensures GDPR compliance and spends 85% less time on audit preparation.
Read the Story