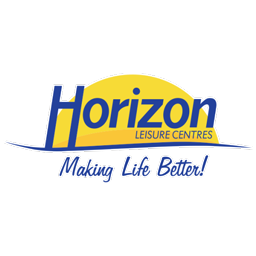 Horizon Leisure Centres
Nonprofit Organization Accelerates Data Classification to Comply with GDPR and Saves £80,000 Annually
£80,000
Saved on manual tasks
Netwrix enables us to be proactive towards GDPR and classify all the data we have in over half a million folders. To satisfy a data subject request, I need just a few minutes to retrieve necessary information. Next year, we plan to expand our Netwrix Auditor installation with applications for Active Directory and Office 365 to have more visibility into our data.

Iain Sanders, IT Manager, Horizon Leisure Centres
Get GDPR ready and avoid penalties for non-compliance.
Identify what kind of data is stored across 500,000+ folders and subfolders and protect it in accordance with the requirements.
Satisfy requests from the data subjects (processing restrictions, erasures, etc.).
It would take two weeks of manual work by four IT specialists to find all data we store on a single person. With more requests, discovery could take the whole month, so we would have to hire four additional employees and pay them up to £80,000 per year in total. Netwrix Data Classification discovers and indexes all data automatically, so you get what you need within few minutes.

Iain Sanders, IT Manager, Horizon Leisure Centres
Iain was impressed with Netwrix Auditor's search and reporting capabilities. He knows exactly what's going on with data across file storages and can secure it in accordance with GDPR.
Optimize discovery and classification of sensitive data. As a first step to comply with GDPR, Iain ran data discovery. The software quickly scanned all data and showed the locations of files with regulated information. Then Iain reviewed where the sensitive data resides and checked if these locations were secure and only management had access to them. His team plans to repeat this process on a quarterly or bi-annual basis.
Fast search of regulated information. Though Horizon has not yet received any requests from data subjects, Iain wants to be ready to address them. Netwrix's search capabilities enable him to satisfy such requests quickly and accurately. Iain estimates that the organization will save a great deal of time and money on this process.
Control over activities around sensitive data. Netwrix shows Iain what is happening around most critical information. He regularly reviews activity summaries for sensitive files and folders to detect anomalous actions that might require attention. He also configured alerts on events that can pose risk to regulated data, such as bulk modification, deletion or copying of data and excessive failed access attempts.
Key Benefits
GDPR compliance at no additional cost and effort
Fast response to data subject requests
Timely detection of improper activity around the data
Horizon Leisure Centres is a not-for-profit organization that operates premier leisure centers Havant and Waterlooville in the UK. These centers are the largest leisure facilities in those boroughs, with more than 1.7 million visitors in 2017. Horizon aims to provide facilities and activities that make life better — at a price everyone in the community can afford.
Customer: Horizon Leisure Centres
Industry: Entertainment & Leisure
Website: horizonlc.com