NETWRIX DATA CLASSIFICATION
DISCOVER AND SECURE SENSITIVE DATA
Data classification software that helps you lock down critical data
The variety of ways organizations create, store and share data is mind-blowing, making it harder and harder for you to identify what need to be protected. Netwrix Data Classification enables you to accurately identify and classify sensitive and business-critical content across your organization, therefore mitigating the risk of data breaches and satisfying compliance requirements with less effort and expense.
Identify sensitive information and reduce its exposure
Find sensitive content, such as financial data, medical records and other PII, both on premises and in the cloud. Automatically quarantine critical or sensitive data stored in unsecure locations or accessible by large groups of users to minimize its exposure until you can make a thoughtful remediation decision.
Slash your attack surface by getting rid of unneeded data
Way too often organizations get fined or fail compliance audits because of the exposed old records, that could have been simply deleted. With data classification software from Netwrix, you can discover and clean up redundant, obsolete or trivial information across your IT environment, therefore, reducing your attack surface.
Meet privacy and compliance requirements with less effort and expense
Identify data regulated by GDPR, HIPAA and PCI DSS across your IT environment with automated data discovery, and enforce retention policies based on the data type. Satisfy requests from data subjects by finding personal information related to a particular individual in minutes, not days.
Get a focused view of your sensitive data across data stores
Want to gain complete visibility into what content you have, whether it's structured or unstructured data, on premises or in the cloud? The Netwrix data classification solution has your back.
Classify data accurately and focus your data protection efforts
High fidelity data classification
Focus your security efforts on truly sensitive data. Ensure high-accuracy classification results with our unique compound term processing and statistical analysis technology, instead of simply relying on keywords and Regex matching.
Predefined classification rules
Kick-off your discovery in minutes with out-of-the-box rules that identify data protected by GDPR, PCI DSS, HIPAA and other regulations. Create custom rules to find other data that matters to your organization.
DSAR search engine
Reduce the cost and effort associated with the flow of DSAR requests. Let your compliance administrator run the searches via a dedicated interface without the need to spam your inbox with requests to find info on a specific person.
Automated risk remediation
Protect sensitive files by automatically moving them to a safe area, removing permissions from global access groups and redacting confidential content from documents.
Accurate data tagging
Embed classification information right into the files to improve the accuracy of your DLP or IRM products and streamline data management tasks, such as retaining, archiving or migrating only specific types of data.
ROT data detection
Minimize the risks and costs associated with storing the data you don't need by carefully pinpointing outdated records or duplicates, that can be safely archived or removed. Automate this process to save your valuable time.
Accurate search of data
Find specific data as part of litigation process or internal investigations without downtime or having to create new rules.
Customizable classification
Identify and secure data specific to your organization, without costly professional services to create a custom classification. Instead, create and modify classification criteria in a user-friendly interface with the help of ML-based suggestions.
Enhanced data security
Integrate Netwrix Data Classification with
Netwrix Auditor
to see who has access to sensitive data, how they are using this access, and get alerted on suspicious activity around sensitive data.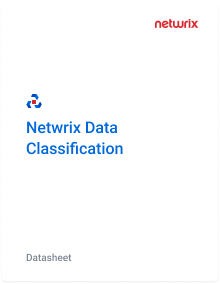 Netwrix Data Classification
Learn more about how small businesses and enterprises alike can resolve their data-related problems with Netwrix.
See how Netwrix helps organizations from different industries overcome their data security and compliance challenges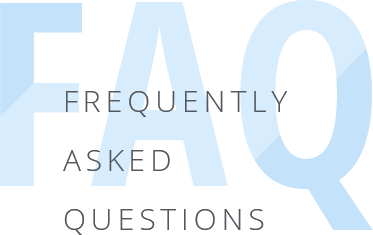 How is Netwrix Data Classification licensed?
Netwrix Data Classification is licensed by its data sources, based on either a subscription or perpetual licensing model. Regardless of which licensing model you choose, most applications are licensed per enabled AD user.
Do you use agents to collect data?
No. Netwrix Data Classification operates in agentless mode, so it does not interfere with your data storage system. All index and classification information is collected, analyzed, stored and updated on a separate server.
How easy is the deployment and configuration process? How quickly will I start getting value?
It takes only a couple of hours to deploy Netwrix Data Classification. The time required for the initial classification depends on your data volume, connection speed, the classification mode you choose, server performance and other factors. After that, new data will be indexed incrementally, which is faster.
The solution provides a wide set of predefined taxonomies that cover PII (GDPR), PHI (HIPAA), payment card data (PCI DSS), financial records and other types of protected information, so you can quickly find sensitive and regulated data and implement required security controls.
Can Netwrix Data Classification be integrated with DLP or IRM solutions?
Yes. The data classification solution from Netwrix embeds classification information right into the file, increasing the accuracy of data loss prevention (DLP) or information rights management (IRM) tools and optimizing your data security efforts. Also, Netwrix Data Classification can apply Microsoft Information Protection (MIP) labels to documents.
How do the files get classified?
The data classification tool from Netwrix doesn't simply match character strings and rely on keywords and regular expressions, unlike many other information classification tools. It also uses compound term processing and statistical analysis, which work in any language or vocabulary, regardless of grammatical style. The classification is performed by analyzing file content using rules defined in the taxonomies.