Data Classification Software
that Empowers You to Identify and Secure
Sensitive Content
Most data classification tools don't go the extra mile. Their technology only looks for specific terms in your documents; it doesn't provide the intelligence you need to secure the personal information of your customers or employees. Netwrix Auditor is capable of more than simply classifying and tagging your data — it provides complete visibility into where sensitive files are, what content is inside, who can access the files and who actually
uses them.
No need to deploy the product
Where is sensitive data located?
Locate your sensitive data to inform
and focus your data security efforts
Gain a high-level view of the sensitive data
you store
Understand what kinds of protected information you have in your data repositories, including financial data, medical records and other types of PII, and exactly where
it is located.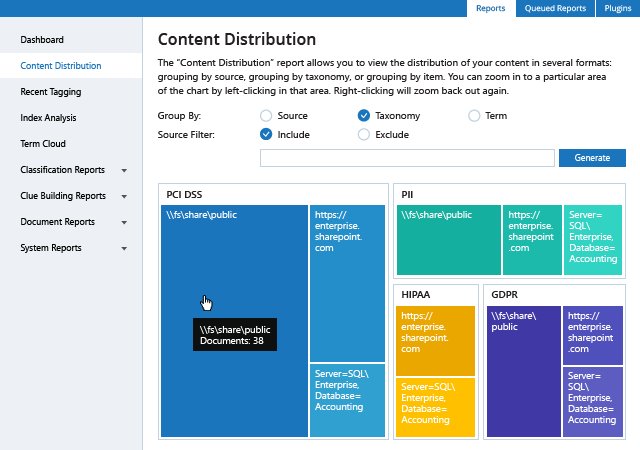 Prioritize your efforts and spending on the most critical
assets first
Classify and tag your data to identify sources with the highest concentrations of sensitive data, so you can design and implement risk-appropriate access controls
for them first.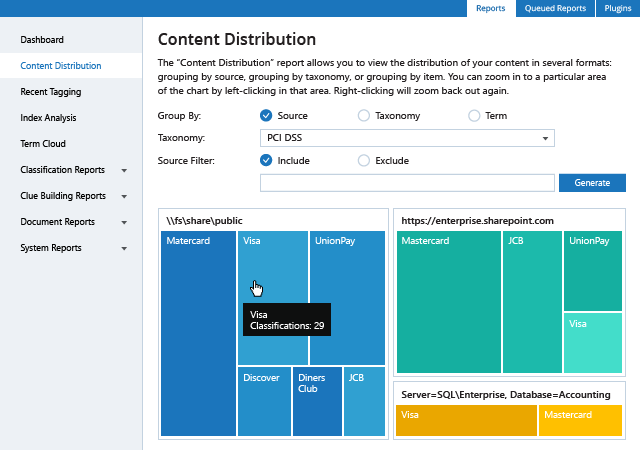 Discover sensitive data outside of dedicated
secure locations
Detect any PII, PCI, PHI or other sensitive data that surfaces outside of a secure location to minimize the risk of its exposure. See which types of data are involved, how much data is threatened and how many people can access it so you can
respond appropriately.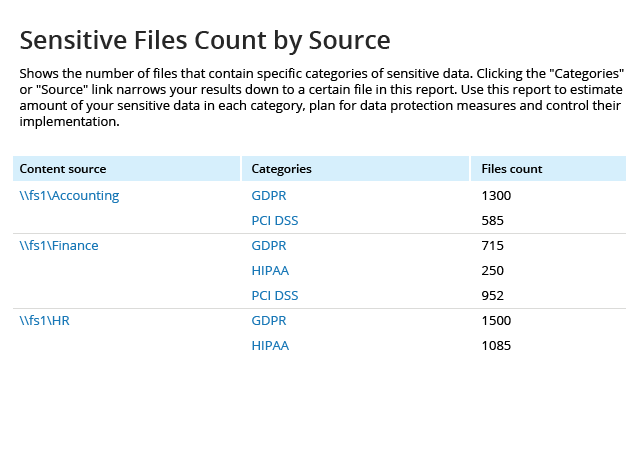 Increase the precision of other data
security technologies
By using tags attached to your documents, your DLP solution will work only with truly critical files, allowing you to be more confident that sensitive information is protected and no unauthorized
disclosure occurs.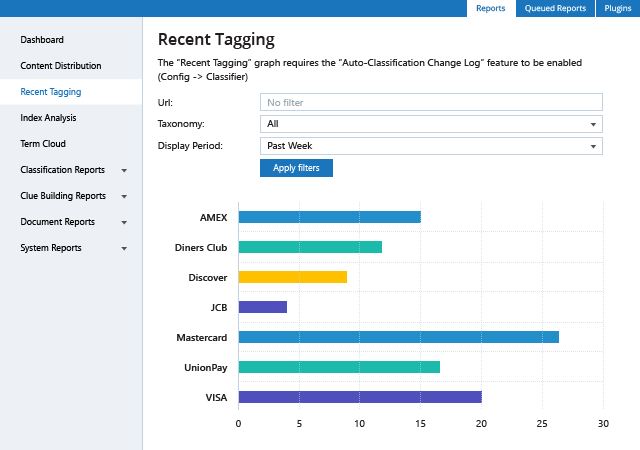 Who has access to sensitive information?
Reduce your attack surface by involving
key stakeholders in data security
Identify owners of sensitive data
Easily determine who owns each sensitive file. Work with them to make more informed data management decisions, including creating and maintaining risk-appropriate access policies
around this data.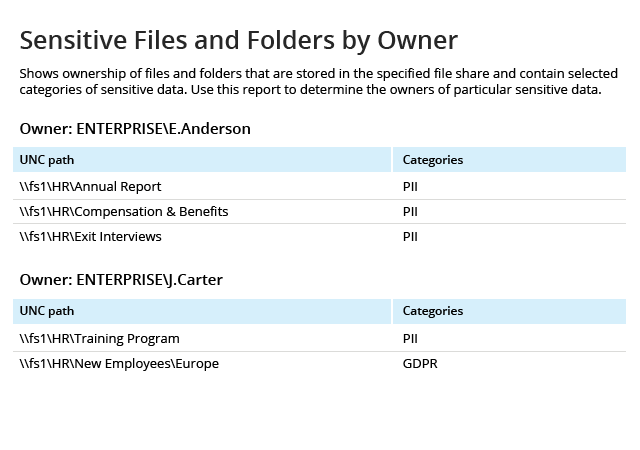 Streamline permissions attestation procedures
Unlike legacy data discovery tools, Netwrix Auditor enables you to review user entitlements. Assess whether access rights to sensitive data are aligned with the roles and responsibilities of business users, and pass this intelligence to your IT operations team so they can revoke
excessive permissions.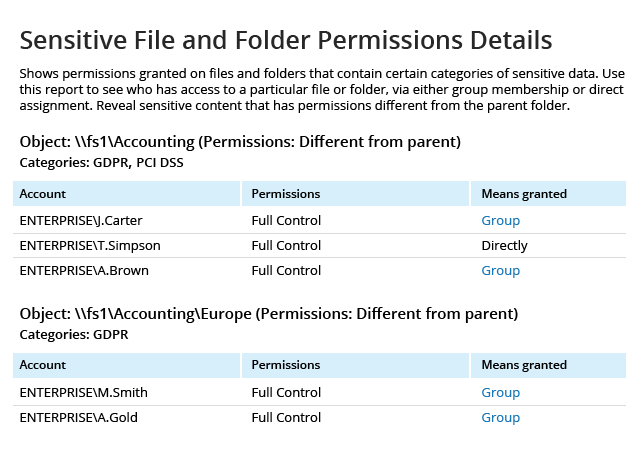 What activity is going on around sensitive data?
Detect and respond to abnormal
user behavior and policy violations
Detect unauthorized activity around your
sensitive data
Get the full context around activity with sensitive data and ensure that events that threaten it, such as improper permissions changes or repeated failed read attempts, are captured, alerted on, reported on and stored in your database for
later review.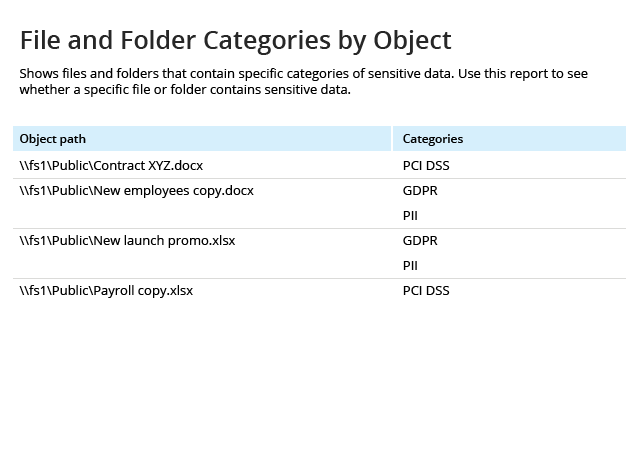 Streamline incident investigation
Quickly analyze exactly how a security incident happened, who was behind it and which pieces of information were affected. Use this information to prepare the best possible response to the incident and prevent similar incidents
in the future.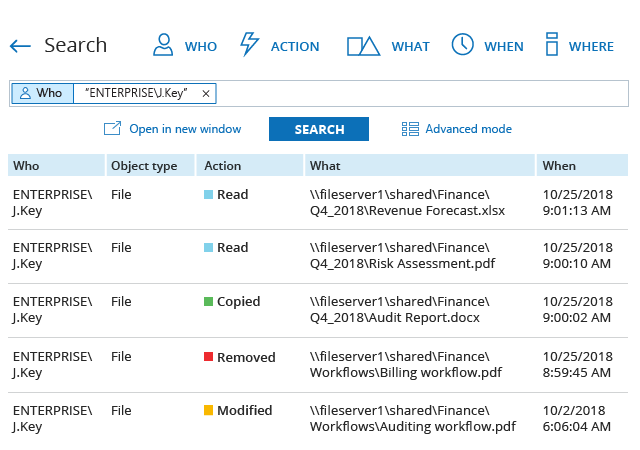 What's Netwrix Auditor's Data Discovery

and Classification?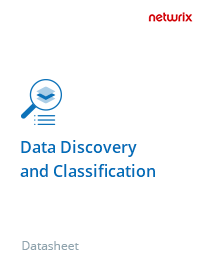 Learn more about how
Netwrix Auditor's Data Discovery and Classification
empowers organizations just like yours to prioritize their efforts and secure data in accordance with its value
or sensitivity.
What makes Netwrix Auditor Data Discovery
and
Classification unique?
Netwrix Auditor empowers you to increase the precision of automated data discovery and classification,
which saves you the time and effort of identifying and eliminating false positives and negatives. It identifies and weights multi-word concepts, based on a purely statistical analysis, ensuring a better understanding of information patterns specific to your organization and giving you results you can trust.
Keyword Stemming
Uses stemming so you don't have to list every variation of each word you want to catch. Simply enter one keyword and Netwrix Auditor will match its variations automatically.
Fuzzy or Partial Matching of
Key Phrases
Automatically identifies the compound term behind each keyword phrase that covers most of its variations, and supports partial or fuzzy matching.
Classification Transparency
Shows you precisely why files were classified the way they were. Each rule that matches against a document adds to its score; once the total score hits a certain threshold, the file is classified.
Simulation of Rule Changes
Enables you to play around with your classification rules and see how your changes would affect the files that have already been classified. When you are satisfied with the results, you can implement your changes in production.
Reusable Index
Eliminates the need for lengthy data re-collection every time a new file appears or a classification rule is changed. As a result, you get updated information about content sensitivity quickly.
Non-intrusive Architecture
Operates in agentless mode and does not interfere with your file system by updating content metadata. All index and classification information is collected, analyzed, stored and updated on a separate server.