Netwrix Data Classification for
SharePoint and Exchange
Reveal the true value of your data across your
cloud-based SharePoint and Exchange environments
Reduce risks and get more value from your content with data classification for Office 365
Organizations are amassing data faster than ever, and IT pros are struggling to keep up. Reduce your work-related stress and reclaim your evenings and weekends by gaining control over the data stored in your Exchange Online, SharePoint Online, OneDrive for Business and Teams, and enable your line-of-business colleagues to collaborate more effectively and make better decisions. Find out how we can help you identify your valuable data, secure it properly and get the most value from it.
Automate data classification
Asking users to manually classify data is asking for trouble. Get rid of demanding workloads caused by manual classification. Automate your data classification to easily find and classify all your data across SharePoint Online and Exchange Online in a reliable, consistent manner.
Rely on accurate, statistical concept-based analysis
Make sense of your sensitive data by enhancing your classification results with technology that isn't limited to just RegEx keywords and semantic analysis. Reduce false positives and the extra work they bring.
Speed up classification with predefined taxonomies
Start getting value straight away by using predefined classification rules to identify data regulated by the GDPR, PCI DSS, HIPAA and other common standards, so you can secure it properly and take the stress out of your next audit.
Delegate taxonomy management to employees
Enable your subject matter experts to tailor your taxonomies to the needs of your business using a simple, user-friendly interface. Eliminate the need for them to seek help from busy IT pros or engage costly professional services whenever your organization needs to add or edit taxonomies.
Increase data tagging accuracy
Increase the accuracy of information tagging with advanced automatic metadata labeling for SharePoint Online, OneDrive for Business and Teams. This technology boosts the efficiency of your data loss prevention (DLP), information rights management, records management and other data governance solutions.
Set up automatic data remediation workflows
Lighten your workload by automating data protection and management routines. Set up automatic workflows to move files to safe locations and redact confidential content in documents.
Work with updated data, thanks to incremental indexing
Make sure the information you work with is up to date, so the conclusions you draw are always well-founded. Rely on updated classification results promptly, instead of being confused by delays caused by data re-collection whenever a new file appears or a classification rule is changed.
Adjust your scoring system for better data management
Fine-tune your information classification to get the results you want. Assign each clue a score that matches its relevance and tailor those scores after reviewing why some documents were classified a certain way and others were not.
Take advantage of powerful search
Reply faster to legal requests for specific information for eDiscovery or litigation processes. Relieve the stress of data subject requests by quickly pinpointing all personal data related to each request.
Create taxonomies for complex subjects using machine learning
Choose a limited set of training data, such as documents containing IP, and automatically define classification rules required to find more information of the same kind. This technology eliminates the need of costly professional services and helps avoid disruption of business processes.
Get rid of meaningless duplicates
Empower better-informed business decisions by keeping your data repositories clean of duplicate or near-duplicate files. Identify old versions of documents or other irrelevant or outdated information and get rid of the clutter to facilitate data-driven decisions based on the latest information.
Get support for more than 50 languages
Classify sensitive and business-critical data in more than 50 languages. Use a single platform to automate data discovery and classification in your native language and the languages of your clients, partners and customers, including French, Greek, Chinese, Japanese and Korean.
Solve your information protection, content optimization and compliance challenges
The plethora of data in your organization can make you feel like you're not coping with the sky-high workload anymore. It's that feeling you have when sensitive data pops up in unexpected locations right during a compliance audit. Or when a security incident happened and you're nearing the breaking point. We know how to help you — we've got your back.
Reduce the exposure of sensitive data
Find overexposed files and migrate them to a more secure location before a full-blown data breach or upcoming compliance audit gives you additional stress and late nights. Reduce risk by redacting confidential content in sensitive documents that need to be shared.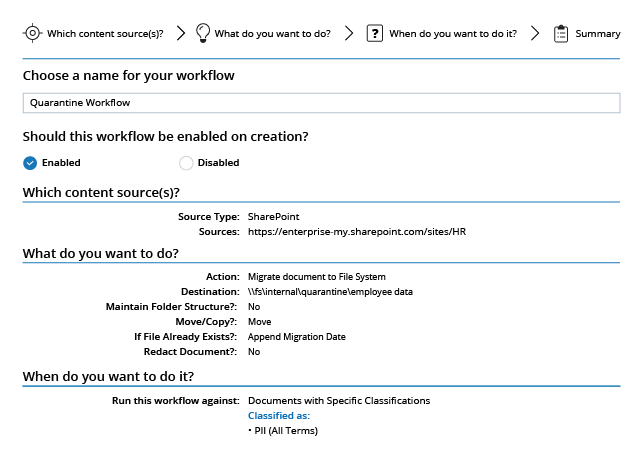 Improve organizational decision making and employee productivity
Classify and manage data to drive more effective collaboration and better-informed decisions. Organize data in a logical way and eliminate clutter to help knowledge workers find with the information they need, instead of wasting time sifting through tons of data stored on Exchange Online, SharePoint Online, OneDrive for Business or Teams.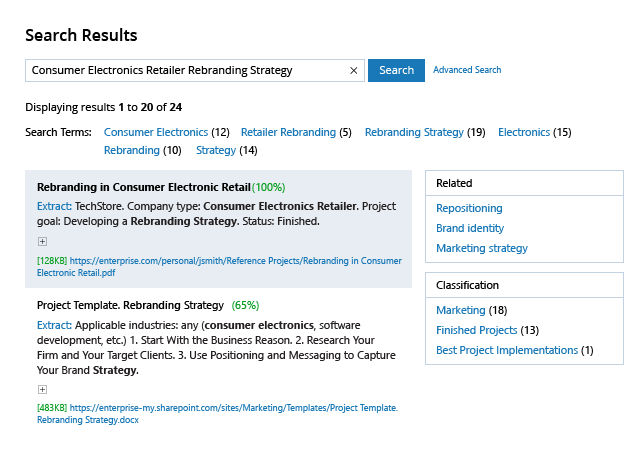 Reduce storage costs by eliminating unneeded or duplicate data
Declutter your cloud and stop storing everything "just in case." Find redundant, obsolete or trivial files that can be safely archived or even deleted. Don't waste your storage budget on useless data, and make painful spending requests less frequent.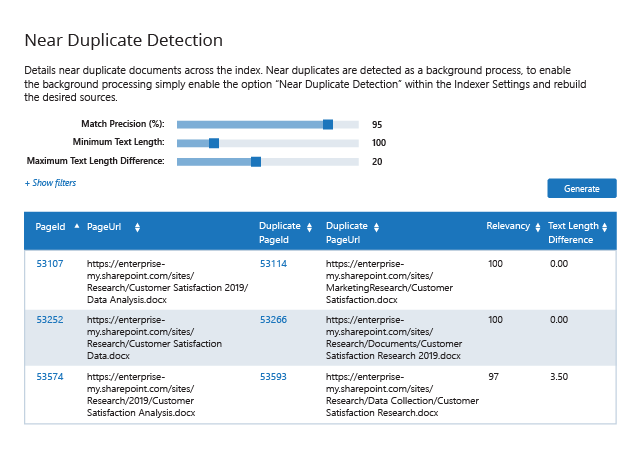 Respond to legal requests without putting your business on hold
Make sure your reputation is protected during litigation and no outdated or irrelevant document pops up at the wrong time. Easily find all the information related to litigation and put it on hold per legal request to avoid prolonged litigation processes and minimize business disruption.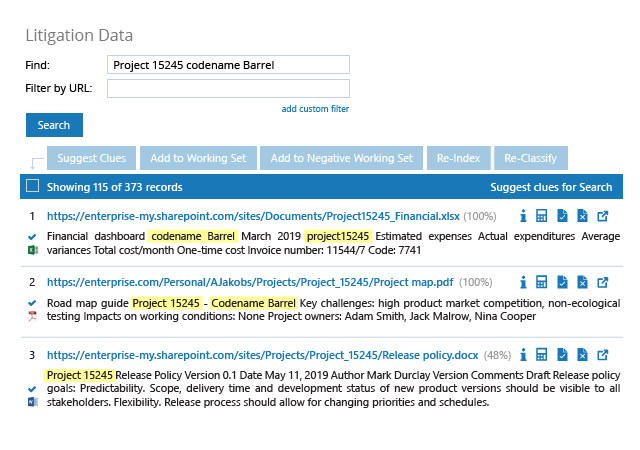 Meet privacy and compliance requirements with less effort and expense
Bring to light all the sensitive data across your Office 365 regulated by GDPR, HIPAA, PCI DSS or other compliance standards. Enforce retention policies based on data type, and satisfy requests from data subjects in minutes, not days.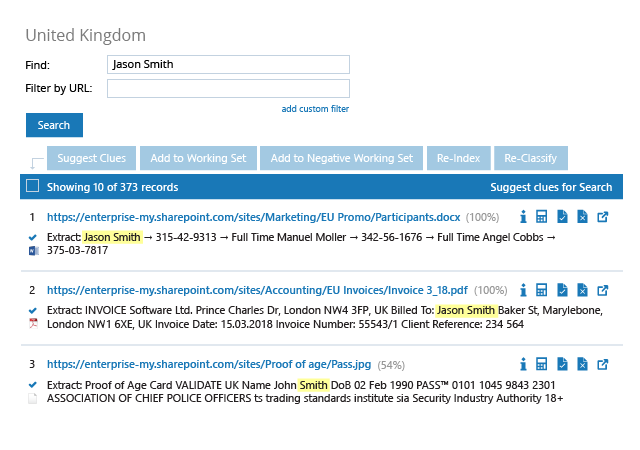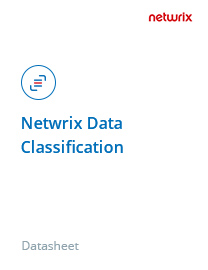 Check out how we can help you solve your toughest information protection, content optimization and compliance challenges, regardless of where your data resides.