Learn how you can earn
with Netwrix
Enable
Transparency
of Managed Environments
Lack of transparency into what Managed Service Providers are doing within the IT infrastructure is still one of the key concerns for the organizations that are considering the transition of key areas of IT infrastructure to a managed services model.
Netwrix Auditor enables full transparency of managed environments by providing a complete picture of Managed Service Provider actions across the customers' environments.
Learn more about Netwrix Auditor
Offer
Compliance as a Service
for Your Customers
If your customers are required to pass regulatory compliance audits, they will need to prove to the auditors that compliance policies and controls are in place and that they are sufficient to maintain the integrity, availability and security of information systems and sensitive data.
Netwrix Auditor enables internal controls across the entire IT infrastructure and provides human-readable reports required to prove that the organization's IT compliance program adheres to PCI DSS, HIPAA, SOX, FISMA/NIST800-53, COBIT, ISO/IEC 27001 and other regulations.
Learn more about all compliances
Increase Your
Operational Efficiency
and Reduce Costs
Your goal as an MSP is to ensure the permanent availability of IT services for your customers. As economies of scale are huge, by automating routine workflows you will not only be able to provide uninterrupted service but also reduce your own costs.
Netwrix helps you get routine, repetitive tasks off your plate and meet uptime SLAs by automating password resets, account lockout troubleshooting and inactive user-account tracking and deactivation. This increases the operational efficiency of your MSP business and keeps costs down.
Take a full Netwrix Auditor Tour
New revenue
streams
Expansion of service
offerings
Increased operational
efficiency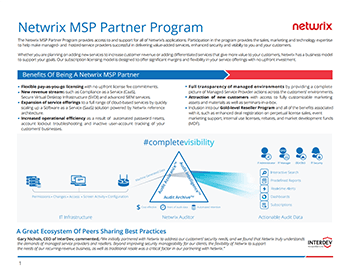 Explore the full list of Netwrix MSP Partner Program benefits:
Higher value offering: roll-out a full range of

cloud-based

services
Growth acceleration: boost your recurring revenue business
Commitment to your success: receive robust technical, sales

& marketing support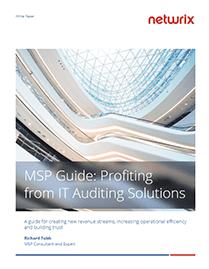 In this free guide, we'll explore three ways to profit from auditing solutions:
Create new revenue streams: Offer auditing and compliance

as a service

Increase output: Reduce costs and improve operational efficiency
Build mutual trust: Enable transparency of managed service environments
"Partnership with Netwrix will help us grow our business and be an additional differentiator in our managed services field. We do believe that it will be a revenue generator for our company and provide higher security
for our clients."
Daniel Schultheiss,
Director of Information Technology, CSO, INTERDEV
Easy integration with your existing IT systems, business applications
and workflows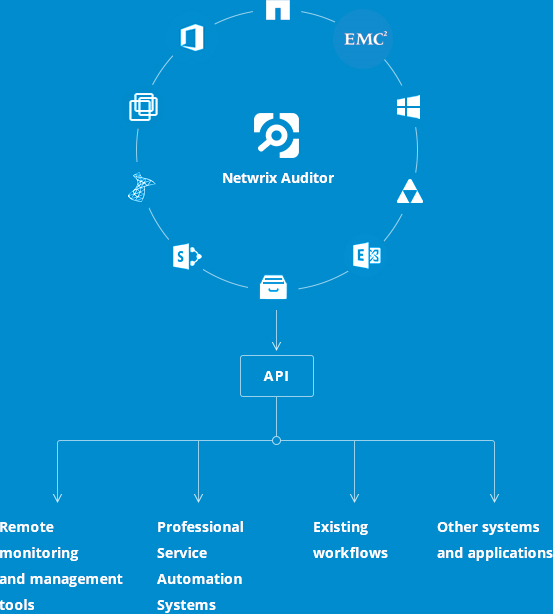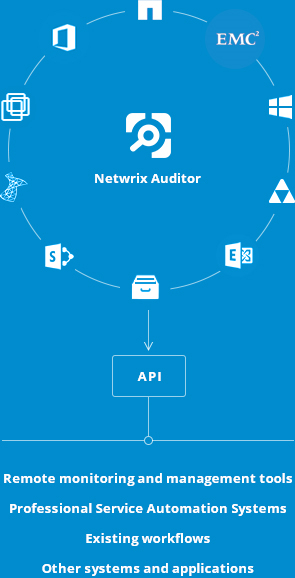 Feedback from
those you trust
MSPs just like you partner
with Netwrix