Add-on for ConnectWise Manage
Ensure smooth business services with minimal downtime by promptly detecting incidents and automatically generating tickets enriched with who-what-when-where data. Simply integrate ConnectWise Manage with Netwrix Auditor using this add-on built with the RESTful API.
Centralize incident management
Have tickets created automatically in ConnectWise Manage when Netwrix Auditor alerts are triggered, so you have information about all incidents available in one place.
Speed incident response
Enable the resolution process to start quickly so you can meet SLAs and minimize costs and service disruptions.
Increase IT productivity
Relieve the burden of manually handling tickets with automatic ticket creation, classification and flood suppression.
Find out how Netwrix Auditor Add-on for ConnectWise Manage helps automate incident management
Have tickets generated automatically based on Netwrix Auditor alerts and respond to critical security events.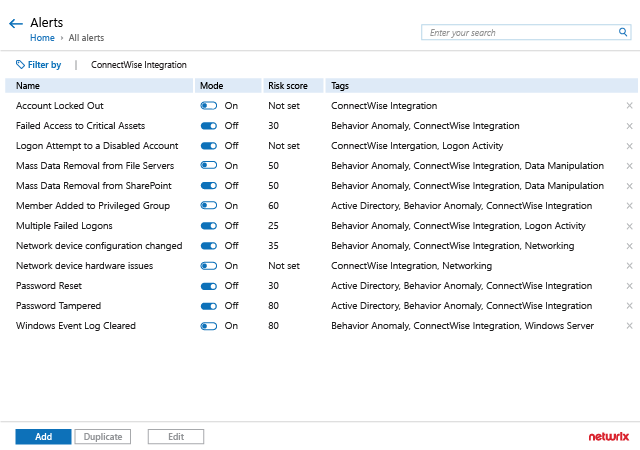 Streamline ticket routing
Get the tickets immediately assigned to the right person or team with impact, priority and SLA status filled in ConnectWise Manage.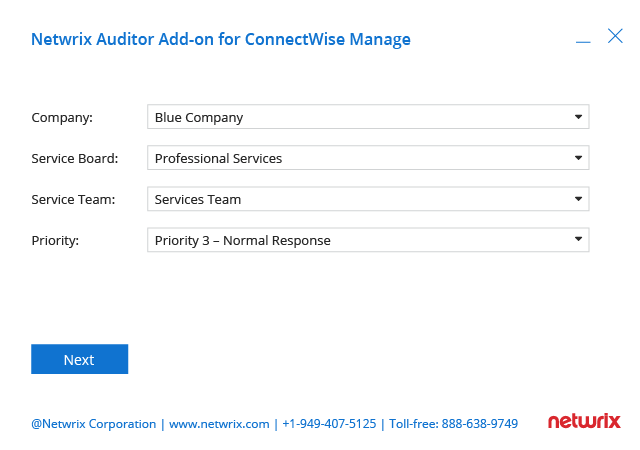 Get complete incident information
Get all the critical details, including who-what-when-where data, entered in the Initial Description field of the ConnectWise Manage ticket.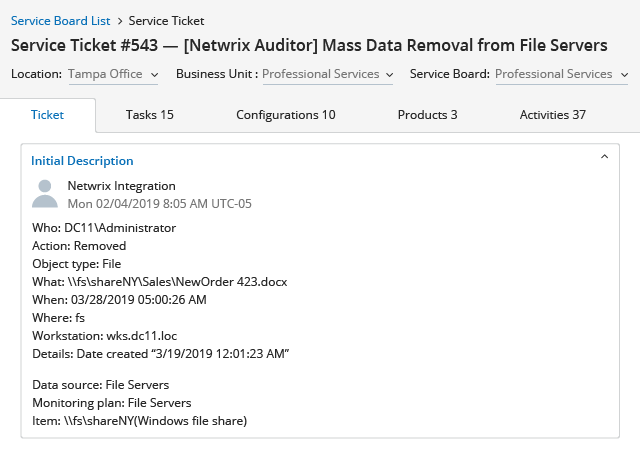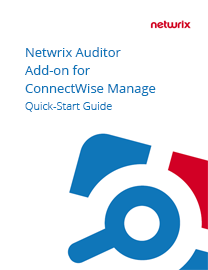 Review detailed instructions for installing the Add-on for ConnectWise Manage.
Learn how to configure the add-on properly.
Automate incident management with your ConnectWise Manage platform to minimize disruption of business services.