Netwrix data classification for
Box
Shine a light on your Box data

Find and classify all the information you store in the cloud with Box classification software
Your data is one of your most strategic assets, so it has to be protected wisely and handled properly. But with today's massive generation of disparate and unstructured content, it can seem impossible to get data under control. Relieve the stress of worrying about data breaches and drive your business forward by gaining control over the content you store in Box and unlocking its full value with Netwrix Data Classification.
NEW
Enhance productivity by automating data classification
Eliminate the inconsistencies inherent in manual classification and the extra work of fixing them. Automatically classify the information your organization stores in a reliable and consistent manner.
NEW
Get results you can trust with advanced statistical analysis
Reduce the number of false positives and avoid spending money and effort on data that has no value. Netwrix's advanced technology classifies content using concept-based analysis together with regular expressions and keyword matching.
NEW
Kick-start your data classification with predefined rules
Receive value quickly with the help of predefined rules that identify content regulated by GDPR, PCI DSS, HIPAA and other standards. Locate sensitive data in minutes so you can enforce security controls around it and stop stressing about audits.
NEW
Make taxonomy management simple
Empower subject matter experts to manage taxonomies in a way that will best fit your business. Give them an easy-to-use tool to adjust and create taxonomies by themselves, without involving expensive professional services or busy IT pros.
NEW
Enhance data tagging accuracy
Automatically embed classification labels right into your documents stored on Box to help users easily find the data they need and maximize the ROI for your data loss prevention (DLP), information rights management, records management and other data governance solutions.
NEW
Create automatic data remediation workflows
Keep your data secure by setting up automatic data protection and management routines that remove excessive permissions, move overexposed files to secure locations, or redact confidentialcontent inside documents.
Enhance data security and unleash the true value of your content
The vast amounts of data stored in your organization can give you real nightmares. What if sensitive information is overexposed; users blame you for not being able to find the information they need; and compliance audits and legal requests take so much time that there's no way you can complete everything on your to-do-list? Use Netwrix Data Classification to get control over your data stored in the cloud and reclaim your calm.
Satisfy compliance requirement with less effort and expense
Detect all the different types of confidential information you store on your Box Drive that are regulated by GDPR, HIPAA, PCI DSS or other common regulatory standards. Satisfy subject access requests by finding specific information related to any individual in just a few clicks.
Automatically reduce the exposure of important data
Prevent data breaches and compliance failures by discovering all files containing regulated or mission-critical data that are stored outside of secured locations and automatically moving them to a quarantine area. Redact the confidential content in each document that needs to be shared.
Eliminate unnecessary data to reduce costs
Save time and money by cleaning up your cloud storage. Detect all the redundant, obsolete or trivial documents and safely archive or delete them to slash data management and storage costs and make spending requests less painful.
Respond to legal requests without putting your business on hold
Help your legal department by providing information relevant for litigation or eDiscovery processes. Find that data in just a few clicks and put it on hold per legal request to avoid extended procedures and business disruption.
Foster more informed decision-making and employee productivity
Keep all documents stored in an organized and logical manner to help employees find the data they need for effective collaboration and decision-making. Ensure they work with reliable data and can derive more valuable business insights from it.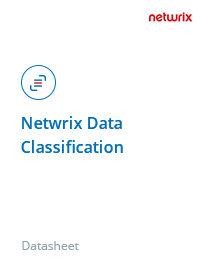 Learn how we can help you solve your data security, content optimization and compliance needs, regardless of where your data is located.