2022 Vulnerability Assessment Analytical Note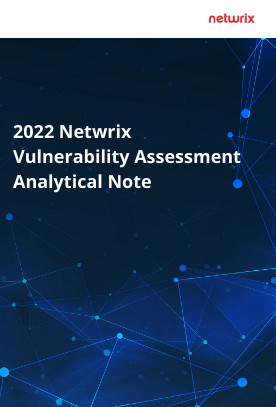 Netwrix asked 720 IT pros all over the world how they assess vulnerabilities in their IT infrastructure. The survey found that most companies invest in vulnerability assessment primarily to be proactive rather than to ensure compliance. We also asked what they appreciate most about the solutions they already use or would like to implement.
70%
of organizations have a vulnerability assessment tool, either deployed internally or provided as a third-party service
70%
said the primary reason for purchasing the tool was the need for proactive security measures
52%
of respondents said they would consider changing to a new solution if it would reduce the volume of false positive alerts
Content in this issue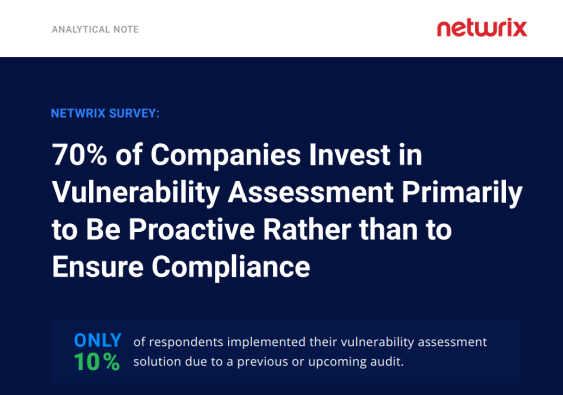 Executive Summary
Diagrams: why did your organization implement/consider implementing a vulnerability assessment solution?
Budget and accuracy are the main priorities
Diagram: what would encourage your organization to change the current vulnerability assessment tool?