4 Service Account Attacks and How to Protect Against Them
Service accounts often have elevated privileges (e.g. Local Admin) on the systems where they are in use. Since they don't have human owners the same way an average user account does, they sometimes aren't monitored as closely.

In this webinar, cybersecurity veterans and STEALTHbits executives Jeff Warren and Jonathan Sander will give you expert insight into these four service accounts attacks and how to protect against them:
LDAP Reconnaissance with PowerShell: Discovering Service Accounts without Using Privileges
Extracting Service Account Passwords with Kerberoasting
Silver Tickets
Exploiting the KRBTGT service account for Golden Tickets
Their discussion will follow the path of an attacker, showing you how to defend against the techniques and tools used at each stage of an attack.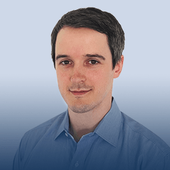 Jeff Warren, SVP, Products