5 Expert Tips to Overcome Compliance Challenges
About this webinar
Recorded: July 26, 2018
Passing your compliance audits is critical. After all, failures can lead to stiff penalties, damage to your organization's reputation, and even dismissal of CIOs or other staff members. To help you avoid these unpleasant consequences and keep your IT environment secure, we've assembled expert advice and tips on how to:
Quickly comply with new requirements or regulations
Prepare for compliance audits with far less effort and expense
Demonstrate to auditors that you can protect data as required by regulations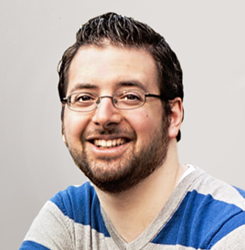 Adam Stetson,
Systems engineer
Netwrix Data Classification Demonstration
We are excited to showcase the functionality of our newest product — Netwrix Data Classification! This software reveals the true value of information you store and cures both your information security and governance headaches.
Join us for a live demo and learn how to:
Accurately identify sensitive information and reduce its exposure
Slash expenses on data storage by cleaning up obsolete or trivial information
Respond to legal requests without putting your business on hold
Streamline data management tasks by retaining, archiving or migrating only specific types of data