5 Expert Tips to Overcome Compliance Challenges
About this webinar
Recorded: July 26, 2018
Passing your compliance audits is critical. After all, failures can lead to stiff penalties, damage to your organization's reputation, and even dismissal of CIOs or other staff members. To help you avoid these unpleasant consequences and keep your IT environment secure, we've assembled expert advice and tips on how to:
Quickly comply with new requirements or regulations
Prepare for compliance audits with far less effort and expense
Demonstrate to auditors that you can protect data as required by regulations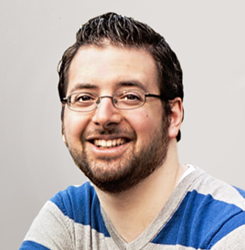 Adam Stetson,
Systems engineer
Netwrix MSP Partner Webinar: What's New in Netwrix MSP Offering: Netwrix Auditor 9.9 and Netwrix Discover
In this webinar, we'll show how the new features of the Netwrix Auditor platform enable you to help your customers to strengthen control over their data in multiple ways as well manage Netwrix Auditor configurations and monitor health of Netwrix deployments remotely.
Additionally, we'll present Netwrix Discover, a data discovery and classification tool crafted specifically to help MSPs like you generate interest for data security services by revealing customers' sensitive data and sell more services by starting the security conversation with your clients.
Join us to see how Netwrix Auditor and Netwrix Discover can help you:
Strengthen control over customers' sensitive data on SharePoint and Exchange Online mails
Configure alerts and subscriptions remotely from your RMM tool
Monitor the status of all your Netwrix deployments remotely from a RMM tool
Attract new clients by using Netwrix Discover
Automate incident management with Netwrix Auditor Add-on for ConnectWise Manage