5 Expert Tips to Overcome Compliance Challenges
About this webinar
Recorded: July 26, 2018
Passing your compliance audits is critical. After all, failures can lead to stiff penalties, damage to your organization's reputation, and even dismissal of CIOs or other staff members. To help you avoid these unpleasant consequences and keep your IT environment secure, we've assembled expert advice and tips on how to:
Quickly comply with new requirements or regulations
Prepare for compliance audits with far less effort and expense
Demonstrate to auditors that you can protect data as required by regulations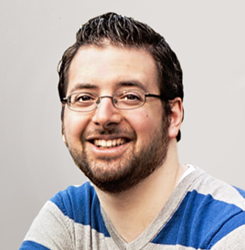 Adam Stetson,
Systems Engineer
Expert Advice: How to Stay Off the HIPAA "Wall of Shame"
HIPAA's "Wall of Shame" lists all breaches that affected at least 500 individuals. In the past two years alone, 394 breaches made the list, almost a half of which was the result of unauthorized access or disclosure. How can you set risk-appropriate access controls and keep your organization off the "wall of shame"?
Join HIPAA consultant David Ginsberg as he shares a real-world use case and expert advice, including
How to determine who has access to sensitive data
How to detect any PHI that surfaces outside of a secure location
How to demonstrate to auditors that you protect data as required by HIPAA