Introducing Netwrix Auditor 8.0
Detect Data Security Threats — on Premises
and in the Cloud
Complete visibility into hybrid cloud IT infrastructures to protect unstructured data regardless of its location
Visibility and control over data in hybrid cloud IT environments
These new and enhanced auditing applications for hybrid and cloud IT environments deliver complete visibility into changes to security settings and access to unstructured data.
File Analysis — make better information management decisions for unstructured data
Detect excessive access rights; overexposed data; suspicious access attempts and more.
Who has access to data they shouldn't have?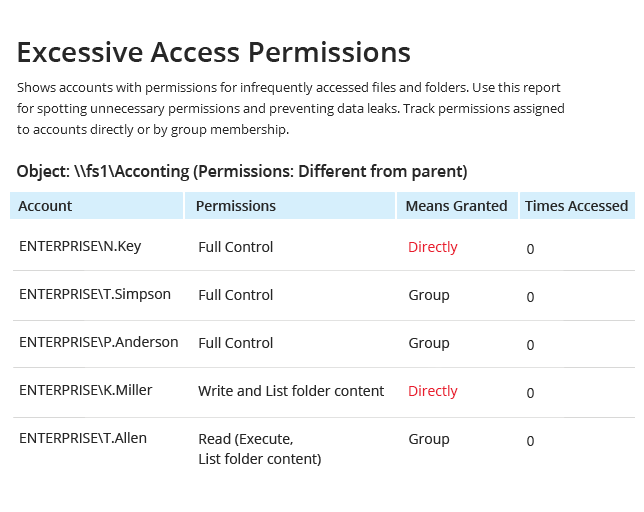 Who owns what data?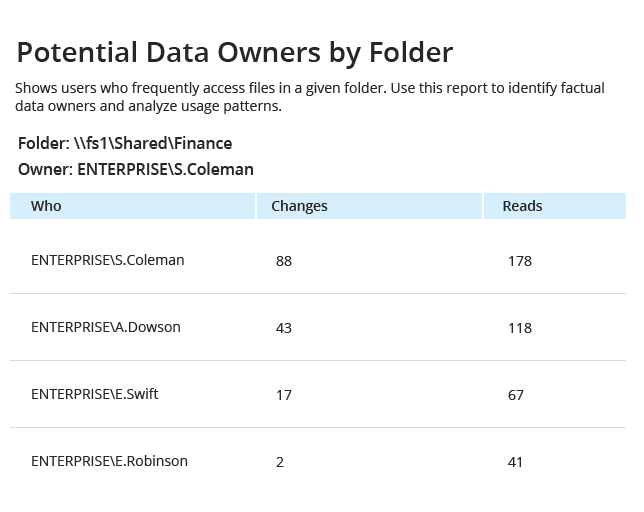 Which file types are used most frequently?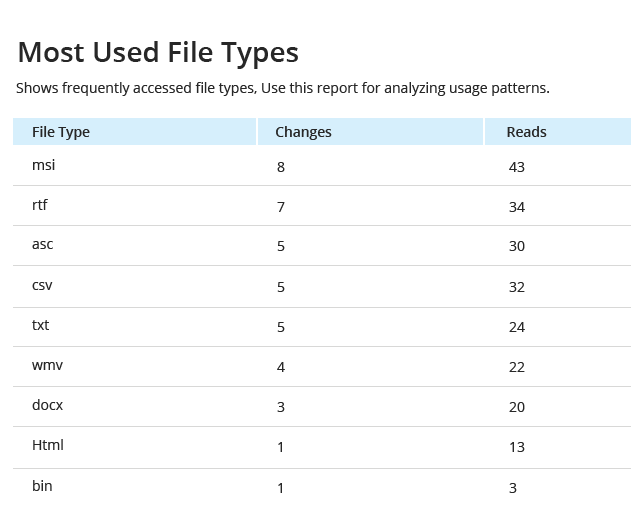 Has there been any anomalous file activity?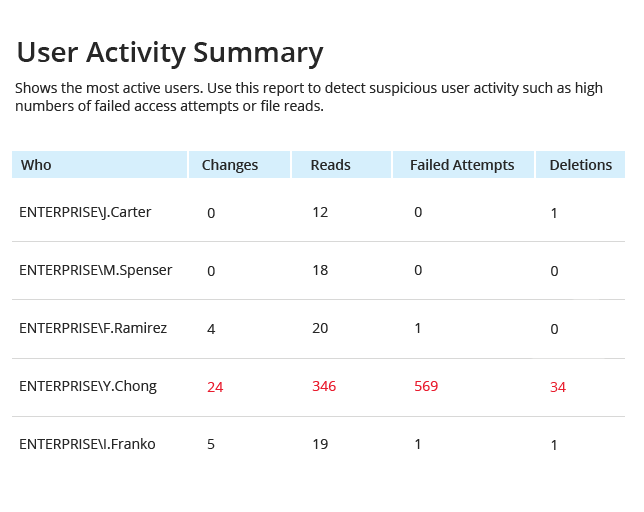 Are there any stale files taking up space?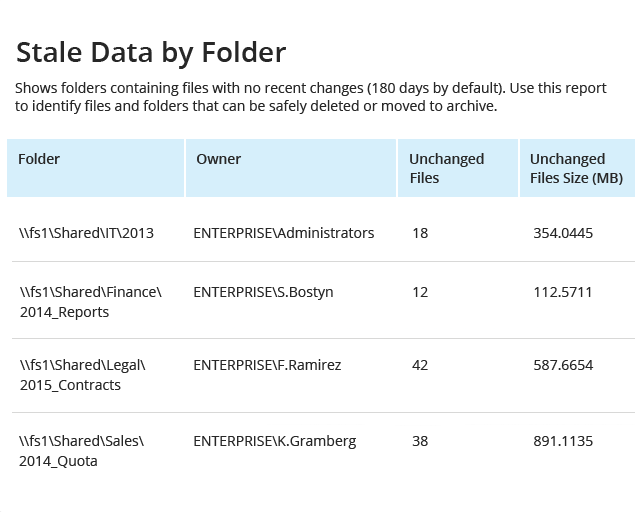 "File analysis enables storage managers, legal and security professionals, and business analysts to better understand and manage unstructured data stores. As a result, you can reduce costs and risk, increase the efficiency of business-critical data, and make better information management decisions for unstructured data."
RESTful API — endless integration, auditing and reporting capabilities
Visit our Netwrix Auditor Add-on Store to see how you can benefit from the RESTful API with examples of Amazon Web Services and HP ArcSight integration.
Centralize auditing and reporting
Netwrix Auditor collects audit data from any existing on-premises or cloud applications and stores in a secure central repository, ready for
search and reporting.
Get the most from your SIEM investment
By feeding more granular audit data into your HP Arcsight, Splunk, IBM QRadar or other SIEM solution, Netwrix Auditor increases the signal-to-noise ratio and
maximizes SIEM value.
Automate IT workflows
You can feed audit data from Netwrix Auditor into other critical IT processes, such as change management or service desk, thereby automating and
improving their workflows.
On Premises, virtual or cloud — deploy Netwrix Auditor wherever you need it
In addition to traditional on-premises deployment, Netwrix Auditor now offers two new deployment options that can speed time-to-value by getting you up and running in just 15 minutes: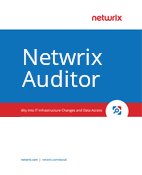 See the full list of Netwrix Auditor advantages and learn more about gaining the visibility you need into your hybrid or cloud IT environment.
Download New Datasheet (.pdf)
Eager to see the new version in action?
Watch the Recorded Webcast — What's New in Netwrix Auditor 8.0
In this webcast, our systems engineers demonstrate the new features available in Netwrix Auditor 8.0