Meeting NIST 800-171 & CMMC Requirements with Netwrix Change Tracker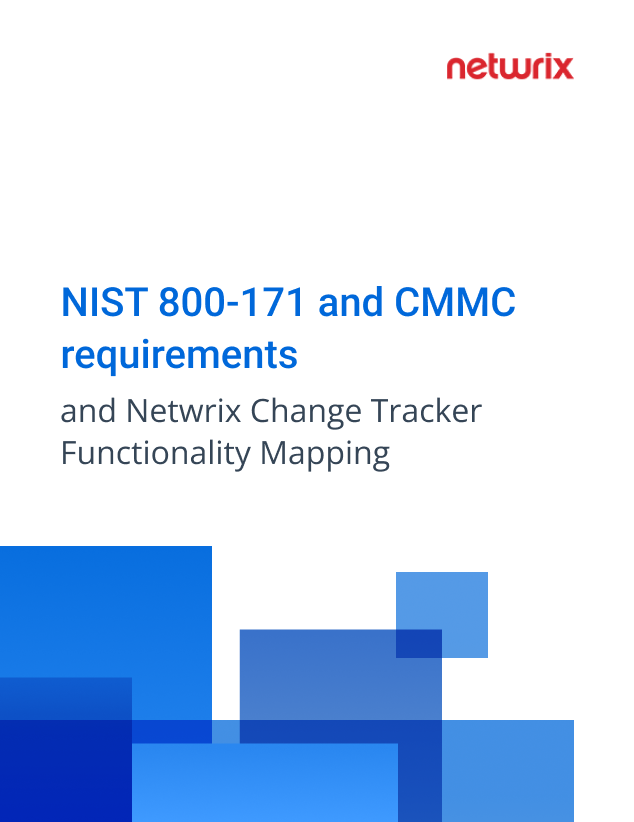 Do you have contracts with the United States Department of Defense (DoD) or are you a subcontractor to a prime contractor with DoD contracts? If so, are you prepared for NIST 800-171 requirements? Do you understand about Cybersecurity Maturity Model Certification (CMMC)?

The NIST 800-171 publication outlines "basic" security standards and controls designed to provide guidance for the protection and safeguarding of Controlled Unclassified Information (CUI) by federal contractors and subcontractors who process, store, or transmit information as part of their routine business operations.

Let Netwrix show you how a single solution addresses one-third of all the security and compliance requirements across the various 14 categories.