CMMC Requirements and Netwrix Functionality Mapping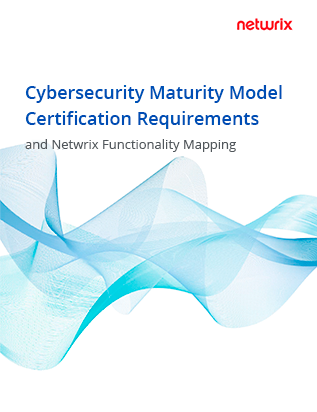 The Cybersecurity Maturity Model Certification (CMMC) is a cybersecurity framework developed by the US Department of Defense to ensure that its contractors protect sensitive information appropriately. It combines best practices from established standards, including NIST and ISO 27001, and defines five maturity levels for cybersecurity practices and processes.
This document maps CMMC requirements to Netwrix functionality to help organizations achieve certification. With this guidance, you can:
Understand the key data protection provisions for identifying and securing Controlled Unclassified Information (CUI)
Leverage Netwrix functionality to adhere to the requirements listed amongst various domain controls in CMMC.