Cyber Chief Magazine
Outsmarting Threats: Build Strong Cyber Defense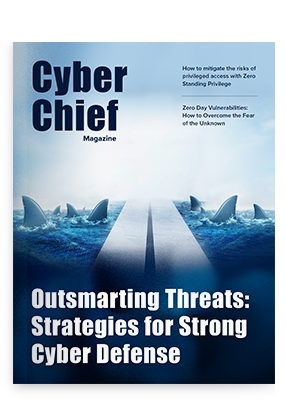 Cyber threats come in a wide range of forms. Attackers slip into networks through password-stealing attacks and plant viruses and ransomware via phishing attacks. IT pros, business users and other insiders can make critical mistakes or deliberately misuse their access to steal data or damage systems. And those are just a few examples!
To protect your organization's finances and reputation, you need a multi-layered approach for proactively reducing your vulnerability to cyber threats. Key strategies include hardening your system configurations, performing regular vulnerability assessments, enforcing the least-privilege principle, adopting a zero standing privilege (ZSP) model, and strengthening your password management practices.
In this issue of Cyber Chief Magazine, we unveil proven core practices that will help you defend your organization against today's common threats.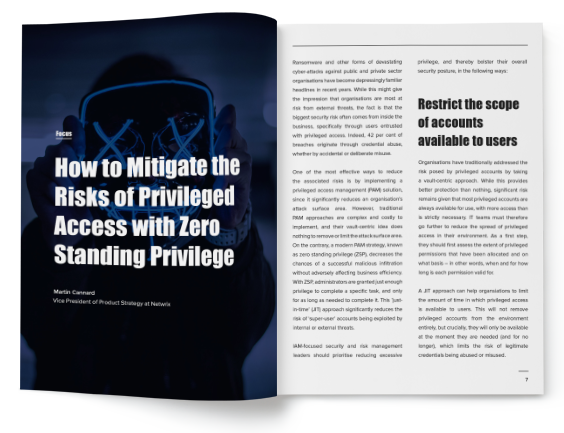 In this issue
How to mitigate the risks of privileged access with zero standing privilege
Getting started with identity governance and administration
4 Active Directory attacks and how to protect against them
Top 5 Azure AD security best practices
Cyber Chief Magazine is and will
always be free.
Download your copy and we'll subscribe you
to receive all
future editions!