Reduce Your Risk of a Data Breach by Extending Visibility Beyond SIEM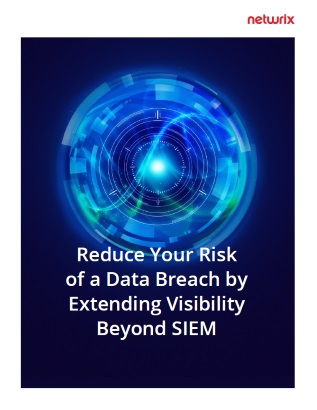 A security information and event management (SIEM) solution can be a very valuable part of an organization's security strategy. By collecting and correlating logs from various sources across your IT infrastructure, a SIEM solution enables critical security measures, including real-time event monitoring, threat detection, and incident investigation and response.  
However, it's important to also understand what SIEM solutions are not designed to do. In particular, SIEM tools cannot empower you to:
Understand which data requires protection and take action to reduce its exposure
Identify gaps in your IT security controls so you can remediate them before they are exploited
Investigate attacks when relevant events are not logged, or are logged with insufficient information
Quickly identify true threats in all the alerts, and respond efficiently and effectively
This eBook explains how the Netwrix data security platform complements your SIEM solution, helping you close these gaps and avoid becoming the next data breach headline.