NetApp Storage Auditing
Free Quick Reference Guide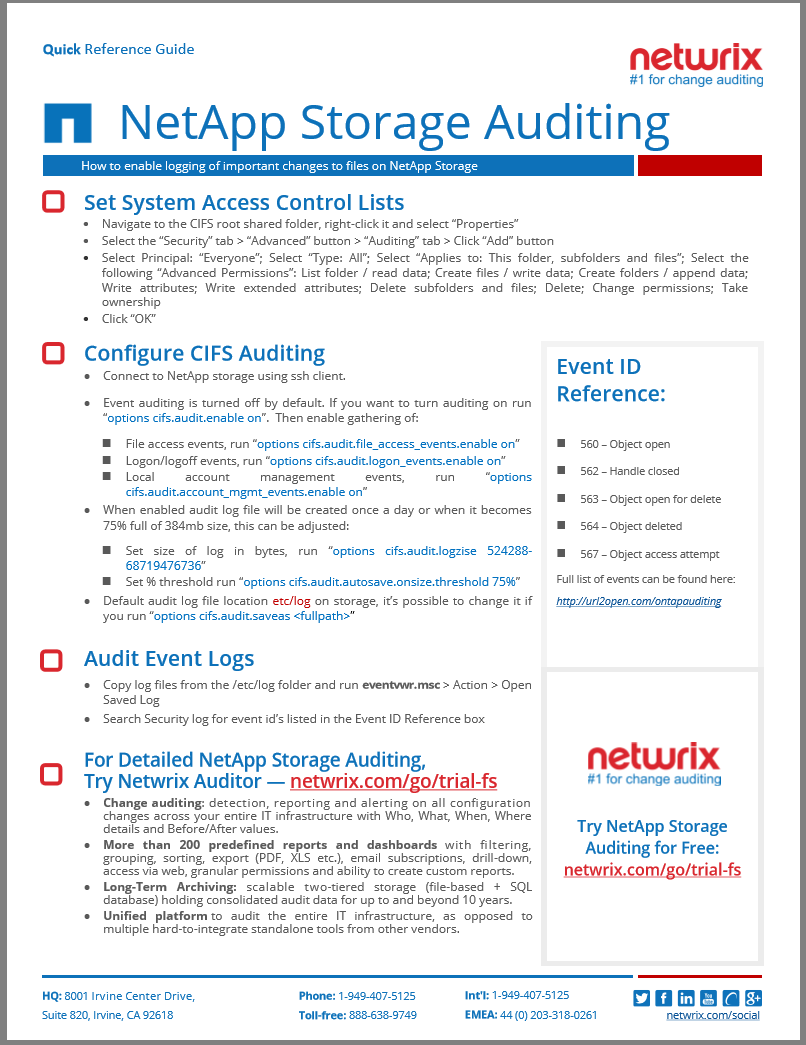 The goal of this guide is to show system administrators few quick, most common tips about file changes audit on your NetApp storage. If you want to know who has created a file, changed it or deleted on your NetApp storage this Quick Reference Guide is devoted to help.
Learn how to detect:
File Creation
File Changes
File Permission Changes
For Automated NetApp Storage Auditing
Use Netwrix Auditor for File Servers
Netwrix Auditor for File Servers is a change and configuration auditing solution that strengthens security, streamlines compliance and optimizes operations by providing comprehensive auditing capabilities for your file servers and NetApp filer appliances. It enables complete visibility in your file servers by auditing changes made to files and shares permissions, detecting deleted and newly created files and reporting file access events.