GDPR for Dummies: What It Is, What to Expect and How to Prepare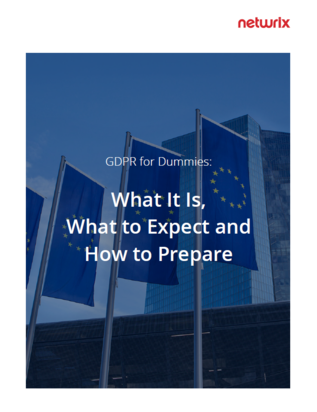 The General Data Protection Regulation (GDPR) is one of the hottest topics in the news these days. It's designed to significantly improve data protection for individuals in the EU and internationally by introducing new restrictions for organizations that process the data of EU residents.
Even though the GDPR came into force in May 2018, many organizations are not even close to complying with it. If you are among the many who are not yet familiar with its requirements, this eBook is for you. It answers all the most frequently asked questions about the GDPR, so you can start taking practical steps to achieve and demonstrate compliance. Specifically, you will get answers to the following questions:
What is the GDPR?
What types of data does it protect?
What are its main requirements?
Which organizations are affected?
How are fines for non-compliance determined, and how large they are for specific violations?
What are the benefits of compliance?
How can you get your organization GDPR-ready?