HIPAA Requirements and Netwrix Functionality Mapping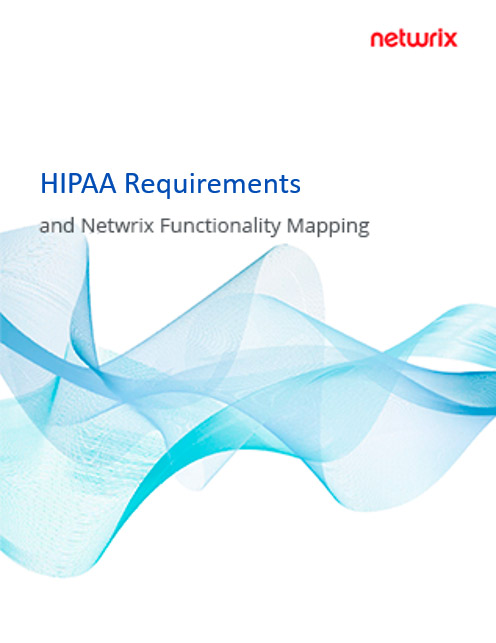 The Health Insurance Portability and Accountability Act (HIPAA) is a U.S. national standard for safeguarding protected health information (PHI). Being able to demonstrate that PHI is secured by reliable access controls and monitoring is essential to passing HIPAA audits.
This document maps HIPAA requirements to Netwrix product functionality to enable organizations to pass compliance audits with less effort and expense. With this guidance, you can:
Understand the technical safeguards mandated by HIPAA.
Leverage Netwrix product functionality to implement many of those requirements.