Native Auditing
Netwrix Auditor for SharePoint
Steps
Open the Office 365 Security & Compliance dashboard.
Go to Search -> Click "Audit log search".
In the Activities filters, choose "File and folder activities", and then click "Search"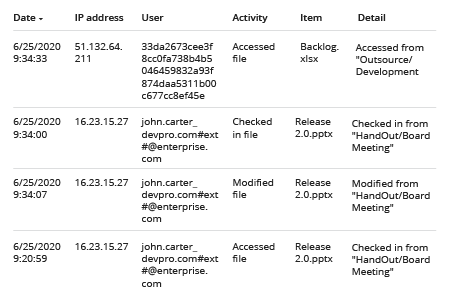 To review the path to the affected document, click the event and browse through the Details sections to see the "Object Id":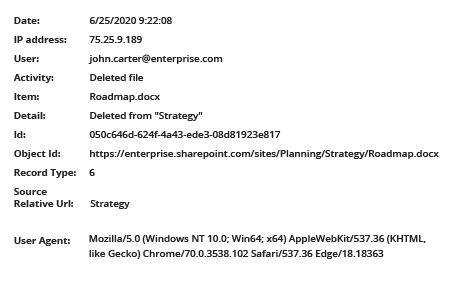 To group the events by the user who was accessing data, you'll need to download the data into a .csv file and sort the data there.
Run Netwrix Auditor → Navigate to "Reports".
Expand the "SharePoint Online" section → Go to "SharePoint Online Activity" → Select "All SharePoint Online Activity by User".
Click "View Report".