How to Survive an IT Audit and Thrive Off It!
About this webinar
Recorded: May 16, 2017
Compliance standards and regulations are complex and they tell you everything about multiple requirements, but nothing about how to fulfill them. In these conditions, how does one survive an IT audit?
In this webinar, you'll learn about top control processes that should be taken care of as matters of best practice or as core components of any IT compliance. These areas would probably be the most scrutinized by an auditor and will require evidence that supports the establishment and effectiveness of enabled policies and procedures.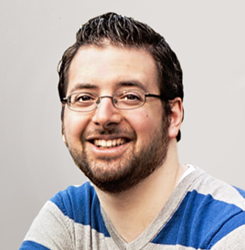 Adam Stetson,
Systems Engineer
Compliance in the Cloud: How to Secure Identities and Meet Regulatory Requirements
Cloud technology offers a host of benefits, including flexibility and accessibility. But it also brings new compliance challenges and security risks. Although cloud providers claim that their technology is mature enough to handle any security-related issues, ensuring data integrity in the cloud and proving it to compliance auditors are still top concerns for most organizations.
Join us to get deep insight on:
· How you can share responsibility for IT security with cloud providers
· How to protect the sensitive data you store in the cloud
· How to meet compliance requirements for data in the cloud