How to Survive an IT Audit and Thrive Off It!
About this webinar
Recorded: May 16, 2017
Compliance standards and regulations are complex and they tell you everything about multiple requirements, but nothing about how to fulfill them. In these conditions, how does one survive an IT audit?
In this webinar, you'll learn about top control processes that should be taken care of as matters of best practice or as core components of any IT compliance. These areas would probably be the most scrutinized by an auditor and will require evidence that supports the establishment and effectiveness of enabled policies and procedures.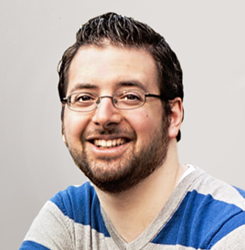 Adam Stetson,
Systems Engineer
4 Handy PowerShell Commands for Managing the File System
Despite the increasing popularity of cloud storage and SharePoint, Windows file servers still play an important role in the enterprise. Understanding who has access to data and keeping file servers secure isn't an easy task. In an era when regulatory compliance is a top concern for many organizations, controlling file server security is more critical than ever.
Join Russell Smith and Adam Stetson for a pocketful of scripts that will enable you to:
Modify permissions on files and folders
Get permissions on files and folders
Find folders with excessive permissions
Audit permission changes