How to Survive an IT Audit and Thrive Off It!
About this webinar
Recorded: May 16, 2017
Compliance standards and regulations are complex and they tell you everything about multiple requirements, but nothing about how to fulfill them. In these conditions, how does one survive an IT audit?
In this webinar, you'll learn about top control processes that should be taken care of as matters of best practice or as core components of any IT compliance. These areas would probably be the most scrutinized by an auditor and will require evidence that supports the establishment and effectiveness of enabled policies and procedures.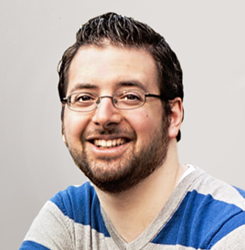 Adam Stetson,
Systems Engineer
Netwrix Auditor Product Demo
See what the new Netwrix Auditor 9.6 has to offer, including how you can now classify and secure your data. Join one of our top Netwrix system engineers as he demonstrates how to:
Quickly identify your biggest security gaps with the interactive Risk Assessment dashboard
Detect and investigate abnormal behavior with our alerts and Google-like search
Pass compliance audits with far less effort using our new Data Discovery and Classification feature
And much more
Sign up for the live demo now!