Managing Cybersecurity Risks in the NHS: Challenges and Solutions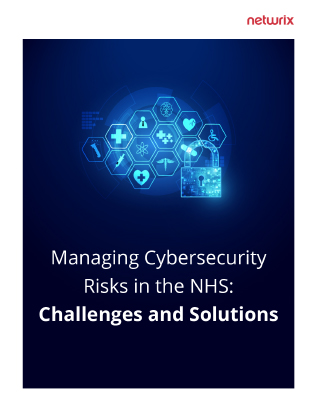 The healthcare industry has undergone a rapid digital transformation in recent years. New technologies deliver a wealth of opportunities to improve healthcare services — but also pose enormous risks to data security. Indeed, at least 607 data incidents were reported to the ICO in Q1 2021–22 by the healthcare sector, more than in any other vertical. These incidents can undermine the public's trust in the NHS and lead to dire consequences for the organisations involved.

Although the NHS is struggling to make its budgets stretch and the value of security initiatives can be hard to quantify, cybersecurity must remain an urgent imperative. Organisations simply cannot afford to spend precious time and money on incident recovery or lose vital funds to fines for gaps in process or technology.

This whitepaper explores how focusing on cybersecurity risks will help healthcare organisations protect their sensitive data and ensure regulatory compliance.