Most Useful PowerShell Cmdlets for Managing and Securing Active Directory
About this webinar
Recorded: February 14, 2019
Active Directory manages access to your organization's critical business resources, so any breach of security or misconfiguration can prove catastrophic. The free GUI tools provided by Microsoft are good for performing one-off operations but aren't designed for bulk changes or queries.
By the end of the session, you will understand how to:
Manage AD without logging in to a domain controller
Install the Active Directory PowerShell module
Manage AD users, groups and OUs
Search the directory and track changes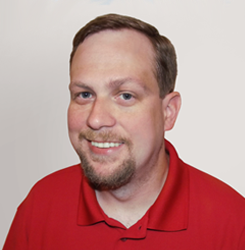 Jeff Melnick,
Solutions engineer

Russell Smith,
IT consultant and author
Tips, Tools and Techniques for Overcoming Data Protection Challenges
Tighter data protection regulations have forced organizations to put data security at the top of their priority list. Join this panel of experts to discover why companies fail to ensure data security and how to avoid the same fate. They will discuss common data protection challenges: intellectual property theft, data loss, data breaches, system disruptions and compliance regulations.
Register now for a dynamic panel discussion:
Gain expert insight into tools and techniques for improving data security in your organization
Hear recommendations for how to justify investments in IT security
Get simple yet effective tips for enhancing data privacy and protection
Learn the key differences between compliance and security
Leave the event with a clear and realistic action plan for avoiding data breaches