Most Useful PowerShell Cmdlets for Managing and Securing Active Directory
About this webinar
Recorded: February 14, 2019
Active Directory manages access to your organization's critical business resources, so any breach of security or misconfiguration can prove catastrophic. The free GUI tools provided by Microsoft are good for performing one-off operations but aren't designed for bulk changes or queries.
By the end of the session, you will understand how to:
Manage AD without logging in to a domain controller
Install the Active Directory PowerShell module
Manage AD users, groups and OUs
Search the directory and track changes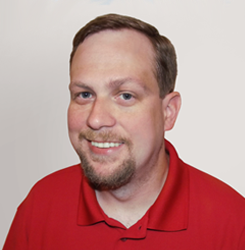 Jeff Melnick,
Solutions engineer

Russell Smith,
IT consultant and author
Netwrix Data Classification Demonstration
We are excited to showcase the functionality of our newest product — Netwrix Data Classification! This software reveals the true value of information you store and cures both your information security and governance headaches.
Join us for a live demo and learn how to:
Accurately identify sensitive information and reduce its exposure
Slash expenses on data storage by cleaning up obsolete or trivial information
Respond to legal requests without putting your business on hold
Streamline data management tasks by retaining, archiving or migrating only specific types of data