CISA Simulated Attack: How to Improve Detection and Response with Netwrix Solutions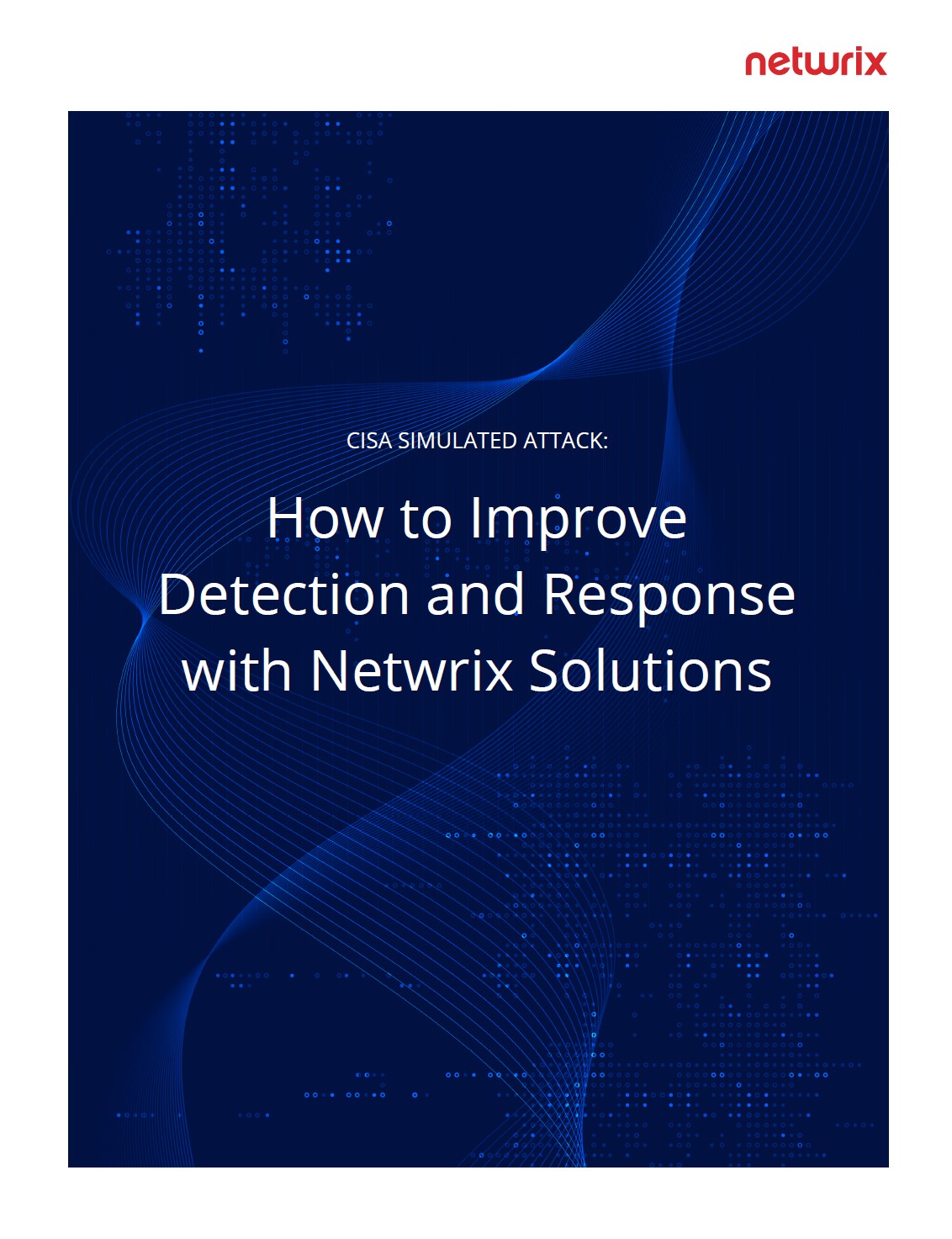 To help organizations improve their cyber defenses, the Cybersecurity and Infrastructure Security Agency (CISA) recently released Cybersecurity Advisory AA23-059A, which reports on a 2020 Red Team Assessment (RTA) for a large organization with a mature cybersecurity posture. In a simulated attack, the skilled red team easily infiltrated the IT infrastructure and reached its vital assets. In fact, the organization failed to even detect the intrusion, despite the red team's deliberate efforts to trigger various security controls.

The good news is that the CISA report details 13 specific events that would have enabled the victim organization to spot and respond to the red team's activities — and all 13 of those events can be addressed by Netwrix solutions.

Read our new eBook to discover exactly how Netwrix solutions can help your organization effectively detect and block cyberattacks like the one used by the CISA red team.