NIST SP 800-171 Requirements and Netwrix Functionality Mapping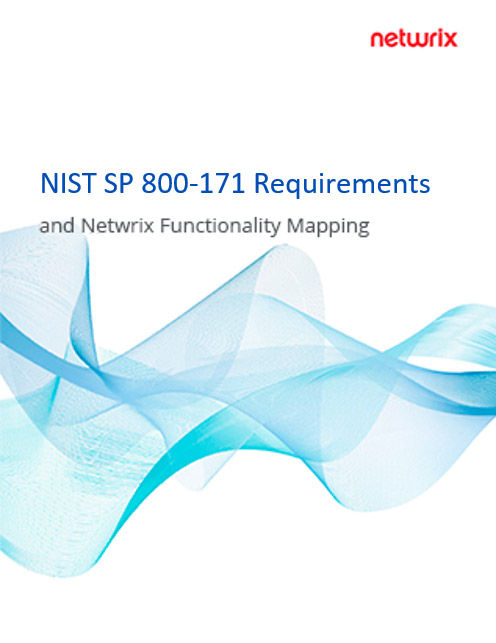 All organizations that store, process or transmit Controlled Unclassified Information (CUI) for federal or state agencies must comply with National Institute of Standards and Technology special publication 800-171 (NIST SP 800-171). The controls specified in the standard are designed to protect CUI in nonfederal IT systems from unauthorized disclosure.
This document maps NIST SP 800-171 requirements to Netwrix product functionality to help organizations streamline compliance audits. With this guidance, you can:
Understand the NIST families of security controls, such as Access Control, Audit and Accountability, Configuration Management, and Risk Assessment.
Leverage Netwrix product functionality to implement many NIST SP 800-171 requirements.