Netwrix New Releases and News - November 2011
Did you know that Netwrix is on Google+? Add Netwrix page to your circles to receive real-time updates, get most enthralling IT related news, events analytics and engage in discussions with fellow IT Pros.
Donate Your Discount to Charity
Get 5% Discount on Netwrix Software and Donate it to a Charitable Organization
Purchase any Netwrix product until 25th of December at a discounted price and donate your discount. Netwrix will match your donation and transfer the double sum (on your behalf) to a charitable organization you have chosen.
Join Our New Group for IT Pros on Facebook
Engage in Discussions, Get Advice and Exchange Opinions on IT Auditing, Compliance, Security and Forensics
We invite all our valued readers to join a new Facebook group to share your acumen with fellow IT Pros on various subjects such as audit in IT infrastructure, network security, identity management, computer forensics, etc.
Netwrix Wins Again: 15 Prestigious Awards
Once Again Netwrix Proves the Fact to be #1 for Change Auditing
Netwrix change auditing products get exactly 9 Windows IT Pro Community Choice and Editors' Best Awards for the second year in a row along with 6 new honors - Readers' Choice Awards from Redmond Magazine.
Update Your Netwrix Freeware Products to Enjoy Advanced Reporting Capabilities
Setting-level Reports Available for Netwrix Active Directory and Group Policy Change Reporters
Try the updated Netwrix freeware products and get advanced reports on changes to all values within multi-value properties, see exactly what users were added or removed from user groups and much more.
Comic Cartoon of the Month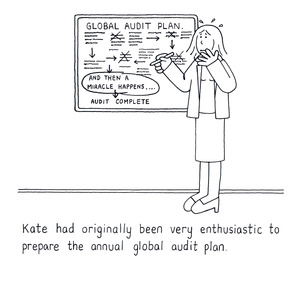 To get updates, engage in conversations and tell us what you think, please connect with Netwrix on Facebook, Twitter, LinkedIn, Blog, Spiceworks and Youtube at our Social Communities page.