Risk Assessment: Unveil Hidden Risks and Minimize Your Attack Surface
About this webinar
Recorded: January 21, 2018
Effective IT risk management requires continuous risk assessment and mitigation. Netwrix Auditor 9.5 makes it easy to understand your current risk profile, pinpoint and prioritize your vulnerabilities, and know what steps to take to remediate them, so you can maintain security and regulatory compliance.
Watch our webinar and learn how to:
Identify security gaps in your IT infrastructure
Get actionable data to reduce risks
Establish a continuous risk assessment and mitigation process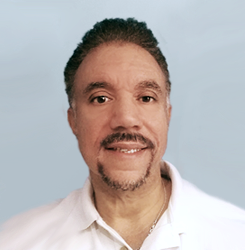 Roy Lopez,
Systems Engineer
Netwrix Auditor Product Demo
See what the new Netwrix Auditor 9.6 has to offer, including how you can now classify and secure your data. Join one of our top Netwrix system engineers as he demonstrates how to:
Quickly identify your biggest security gaps with the interactive Risk Assessment dashboard
Detect and investigate abnormal behavior with our alerts and Google-like search
Pass compliance audits with far less effort using our new Data Discovery and Classification feature
And much more
Sign up for the live demo now!