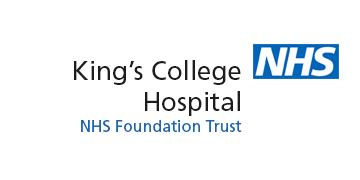 King's College Hospital NHS Foundation Trust
"TV star" Hospital Uses Netwrix Auditor to Secure 10,000-User Network
12,000+
User accounts to monitor
Netwrix Auditor improved the security of the network and I now have full visibility of what happens on Active Directory. I would give it 10 out of 10; it meets every single requirement we wanted from it.

David Sewoke, Operations Team Leader, King's College Hospital
Improve daily monitoring of the thousands of events on Active Directory recorded by seven domain controllers, for both security and compliance.
Establish strict control over user privileges to add another level of security to highly sensitive medical, patient and staff data.
Now that staff are aware that everything they do is being audited, there's fewer security risks, and we can see how far trusted King's staff are going with their rights on our network.

David Sewoke, Operations Team Leader,

King's College Hospital
David Sewoke, Operations Team Leader at King's College Hospital, needed an automated solution that would enable him to audit all activity and changes on Active Directory. He opted for Netwrix Auditor because of its ease of installation, cost efficiency, and functionality.
Control over critical changes on AD and quick investigation of issues. Netwrix Auditor enables David to easily track who is making changes, when and where. It supports the detection and investigation of security incidents by analyzing authorized or malicious changes to system configurations. In addition, it helps prevent data breaches by auditing changes to user content and permissions.
Changed employee behavior. With Netwrix Auditor, trusted King's staff are aware that everything they do is being audited. As a result, people don't try to make unnecessary changes such as adding a user as a domain administrator and then later on removing them.
Improved compliance. Netwrix Auditor helps David prove to external auditors that the hospital is complying with NHS guidelines.
Key Benefits
Ensured security and continuous compliance of the network
Improved employee accountability
King's College Hospital is one of the UK's leading NHS Foundation Trusts and one of London's largest teaching hospitals that care for patients from some of the city's most underprivileged as well as wealthiest communities. Built up over 170 years, King's reputation as a world-class hospital was illustrated recently by its leading role in a number of documentaries broadcasted on Channel 4 and BBC1.
Customer: King's College Hospital NHS Foundation Trust
Industry: Healthcare
Website: www.kch.nhs.uk