SysAdmin Magazine
Helpful Tips for Remote Work Challenges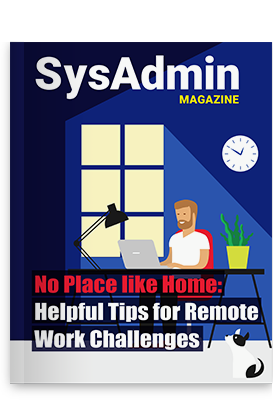 The surge in remote working has put sysadmins on the front lines, requiring them to take quick action and make smart decisions in setting up the remote environment.
But this is only half the battle: The technological shift brings with it a certain level of cyber risk — even a minor mistake like sloppy file sharing by user or excessive guest permissions in MS Teams could result in a serious data breach.
This edition of SysAdmin Magazine provides best practices that will guide you through the unfamiliar terrain of supporting an expanding remote workforce while safeguarding your critical and sensitive data.
Content in this issue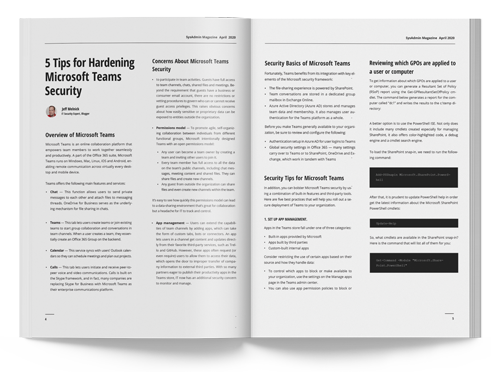 5 Tips for Hardening the Security of Microsoft Teams
Office 365 File Sharing Security: OneDrive for Business, SharePoint and Teams
How to Configure the Office 365 Audit Log from the Security and Compliance Center
SysAdmin Magazine is and will always be free. Download your copy and we'll subscribe you to receive all future editions!