SysAdmin Magazine August 2019:
Permissions: The Good, the Bad and the Ugly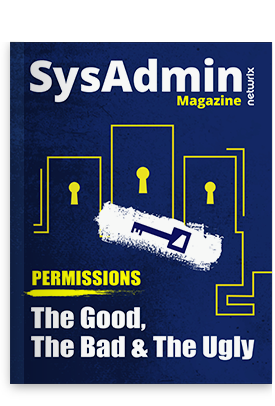 When properly set up, permissions are one of your major allies in the fight for a secure environment. But configure them wrong and they will turn into an ugly loophole that could bring down your IT network — and your whole business with it. The August edition explores the good, the bad and the ugly sides of permissions, delivering best practices for configuring access to your critical systems and data so you can combat the misuse of privileged accounts and harden your overall security posture.
Content in this issue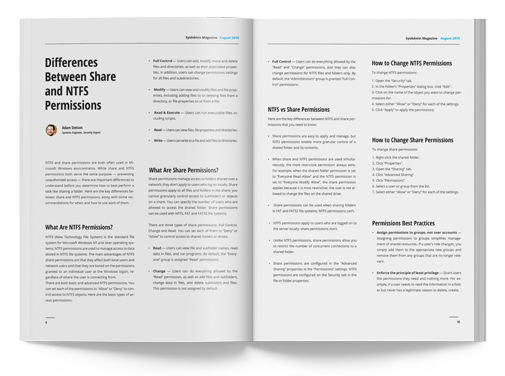 Privileged access management in Windows Server
Differences between share and NTFS permissions
How to manage file system ACLs with PowerShell scripts
Manage SharePoint permissions like a pro