SysAdmin Magazine
Best of 2022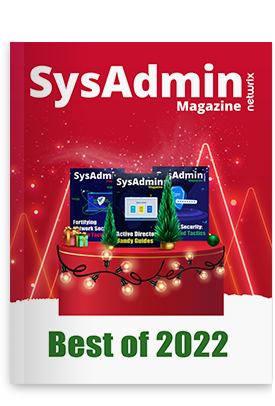 In this uncertain world, one thing remains strong and stable: the free annual "Best of" edition of Sysadmin Magazine. Every December, no matter whether you've been naughty or nice, you get a convenient package of our best articles to wrap up your year.
From tips on how to create a robust AD password policy to tricks for detecting network vulnerabilities, this edition recaps the top reads of 2022 to help you prepare for next year's challenges.
Don't wait until the holiday season; go grab this great little gift right now!
Content in this issue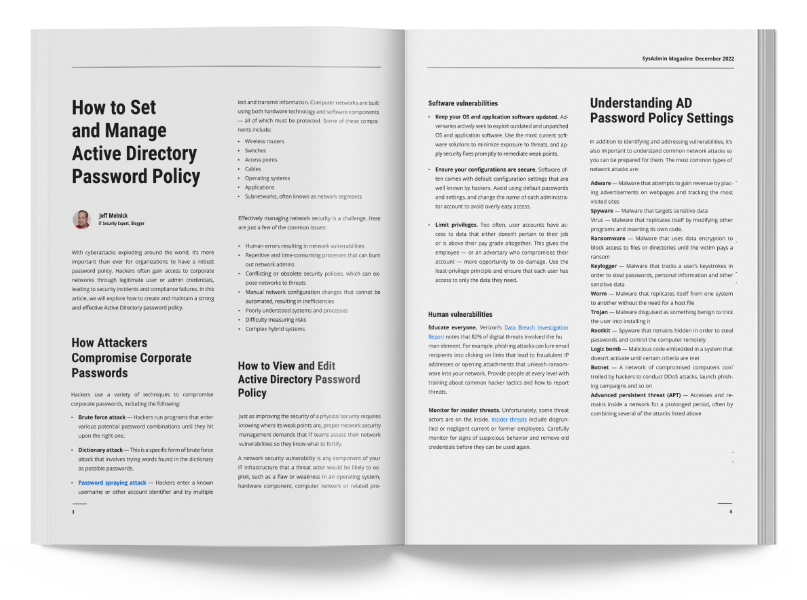 How to set and manage Active Directory password policy
Handling open ports securely and finding vulnerabilities
Using Active Directory's AdminCount attribute to find privileged accounts
SysAdmin Magazine is and will always be free. Download your copy and we'll subscribe you to receive all future editions!