SysAdmin Magazine
Active Directory Handy Guides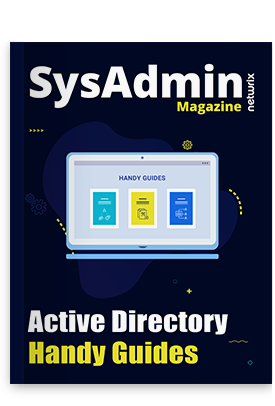 There's an old saying: "With great power comes great responsibility." This is definitely true of Active Directory. Active Directory is the backbone of most IT environments, but its inherent complexity leaves it prone to misconfigurations that can allow attackers to slip into your network and cause a lot of damage. To reduce your risk, you need to ensure your AD is clean, properly configured, closely monitored and tightly controlled.
The new edition of Sysadmin Magazine is designed to help you achieve these goals.
Content in this issue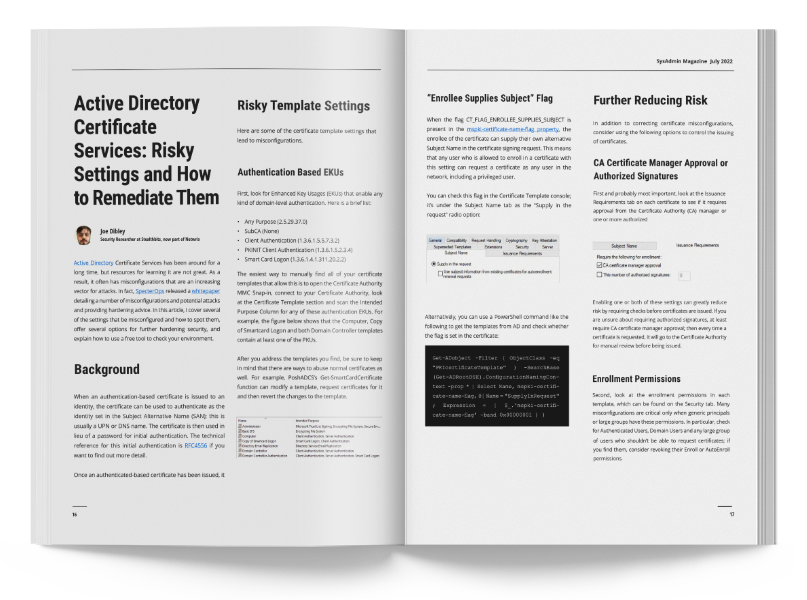 Active Directory Certificate Services: Risky Settings and How to Remediate Them
Active Directory Configuration Strategies for Stronger Security
Active Directory Object Recovery Using the Recycle Bin
SysAdmin Magazine is and will always be free. Download your copy and we'll subscribe you to receive all future editions!