SysAdmin Magazine
Mastering AD Management Secrets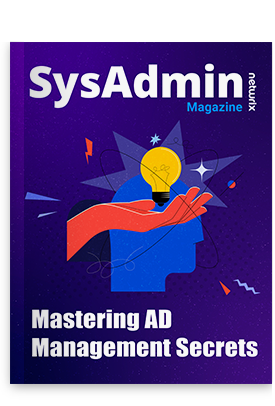 Active Directory (AD) provides vital services that keep your business up and running, so it's vital to secure your AD against threats. Our expert contributors have delved deep into the world of AD management to bring you actionable insights and strategies that will empower you to safeguard your network with confidence.
In this edition, discover expert tips and best practices to fortify your AD environment by eliminating clutter and mitigating security risks. With these strategies at hand, you'll be equipped to thwart even the most determined adversaries.
Content in this issue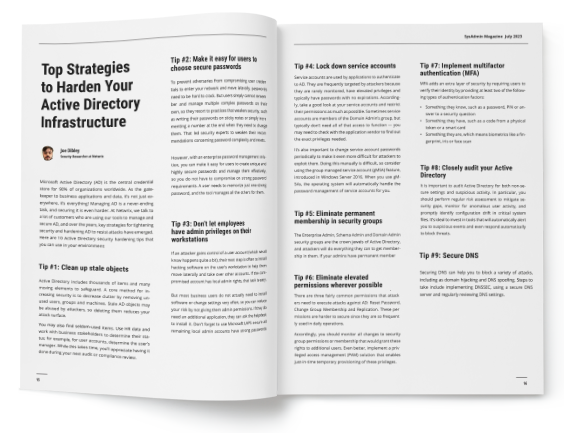 How to clean up your Active Directory
Top strategies to harden your Active Directory infrastructure
How to back up and restore Group Policy objects (GPOs)
SysAdmin Magazine is and will always be free. Download your copy and we'll subscribe you to receive all future editions!