SysAdmin Magazine
Power Move: Master More PowerShell Commands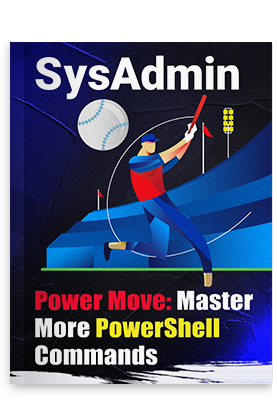 PowerShell enthusiast? Then this special edition of SysAdmin Magazine is for you! You might think you can't be surprised by this veteran of the IT world, but good old PowerShell still has some aces up its sleeve — Active Directory, SharePoint, Office 365, passwords and more can all be smoothly managed with the commands and scripts provided in this issue.
Content in this issue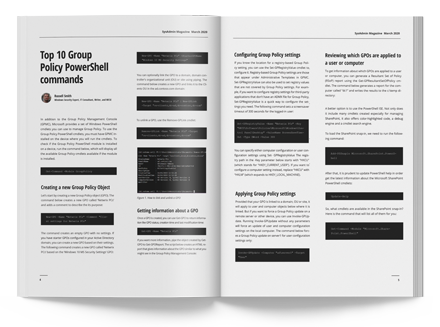 Top 10 PowerShell commands for Group Policy
Most useful PowerShell commands for SharePoint
10 most useful PowerShell commands for Office 365
Best PowerShell commands for effective password management
SysAdmin Magazine is and will always be free. Download your copy and we'll subscribe you to receive all future editions!