SysAdmin Magazine
SQL Server: Security and Order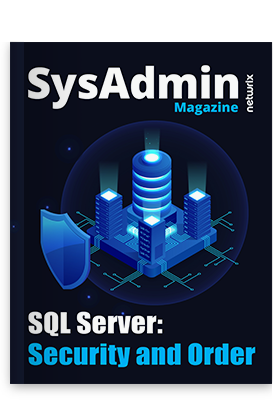 Security is often one of a database admin's core responsibilities. It's a heavy burden to bear, isn't it? If you shudder whenever you read about yet another breach in which large amounts of sensitive data were stolen from a database, you should definitely check out the May edition of SysAdmin Magazine. You'll find proven best practices and actionable tips for ensuring the security of your structured data — and gaining peace of mind.
Content in this issue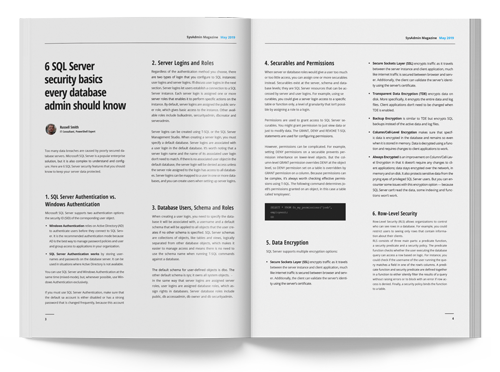 6 SQL Server security basics every database admin should know
How to implement row and column level security in SQL Server
Everything you want to know about SQL Server encryption
How to enable audit in SQL Server
SysAdmin Magazine is and will always be free. Download your copy and we'll subscribe you to receive all future editions!