SysAdmin Magazine
Desktop Management and Security Edition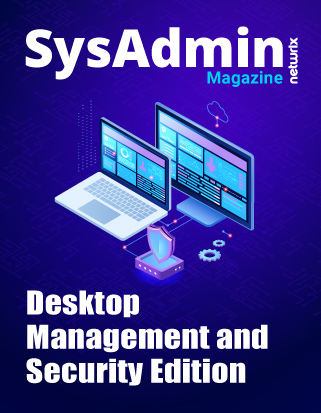 Managing your desktops effectively isn't just about keeping your business running smoothly. When all your endpoint devices are properly administered, secured, and supported, you'll not only have safeguarded your network but also fortified the overall security of your organization, allowing you to operate with confidence and peace of mind.
In this edition, find out how to strengthen your desktop management and security by setting up your Windows security settings, keeping devices in your organization up to date thanks to the Windows Update for Business service, and debunking Group Policy pitfalls. With this knowledge from our experts in your arsenal, you'll be well prepared to defeat even the most determined cybersecurity adversaries.
Content in this issue
Secrets to GPO Item Level Targeting
Windows Update for Business – Setting Up and Building Out WuFB Rings
Group Policy Loopback problems and solutions
How to set up the most important Windows Security settings to keep your organization safe
SysAdmin Magazine is and will always be free. Download your copy and we'll subscribe you to receive all future editions!