Security Control Guide: Hardened Services Guide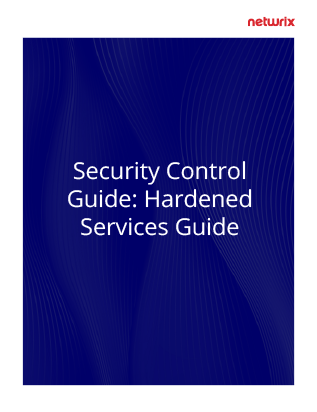 System Hardening is the process of securing a system's configuration and settings to reduce IT vulnerability and the possibility of being compromised. This can be done by reducing the attack surface and attack vectors which attackers continuously try to exploit for purpose of malicious activity.

By creating a secure and compliant state for all IT systems and combining that with ongoing, context-based change control plus baseline management, Netwrix Change Tracker ensures systems remain in a secure and compliant state at all times.