Hacker Explains: Gaining Unauthorized Access to Your Windows IT Environment
About this webinar
Recorded: September 14, 2017
Over the past year, there has been a steady increase in cyber attacks on both enterprises and public sector entities. Analyzing these attacks in detail will help to identify attack vectors that were used and demonstrate the need to better protect our IT environments.
Join IT experts Liam Cleary and Jeff Melnick as they explain the top methods that attackers use to gain unauthorized access to your environment, using:
exploitation
pivoting
privilege escalation
Get practical information about how to defend against the most common attacks using native Microsoft Windows tools and Netwrix Auditor. Register for this webinar today!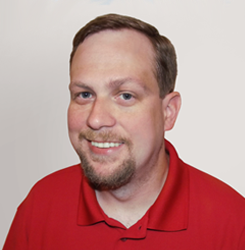 Jeff Melnick,
Systems Engineer
Mitigating IT risks with Data Classification and Access Control
Your company may maintain terabytes of data. Your reputation and financial future remain at stake if someone steals personally identifiable information (PII) from a single unaccounted-for file. Your organization may need to pass compliance audits; what controls do you have in place to identify, classify, and secure your data?
Join industry analyst Tim Warner and Netwrix system engineer Jeff Melnick to learn how to start a corporate data classification and protection scheme right now. Ask Jeff and Tim questions and leave the webinar armed with practical advice and next step actions.