Hacker Explains: Gaining Unauthorized Access to Your Windows IT Environment
About this webinar
Recorded: September 14, 2017
Over the past year, there has been a steady increase in cyber attacks on both enterprises and public sector entities. Analyzing these attacks in detail will help to identify attack vectors that were used and demonstrate the need to better protect our IT environments.
Join IT experts Liam Cleary and Jeff Melnick as they explain the top methods that attackers use to gain unauthorized access to your environment, using:
exploitation
pivoting
privilege escalation
Get practical information about how to defend against the most common attacks using native Microsoft Windows tools and Netwrix Auditor. Register for this webinar today!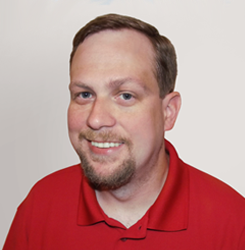 Jeff Melnick,
Systems engineer
Deep Dive: Insider Threat Detection
Do organizations battle insider threats? They try to. Are they successful at mitigating the risk? Not so much. It's a real challenge to spot malicious insiders before they cause damage, and even well-meaning users sometimes forget or ignore established information sharing and data protection protocols, especially those that seem arbitrary or inconvenient.
Join us in our new 25-minute deep dive demo to learn how to:
Determine whether your organization should be concerned about insider threats
Get concrete evidence of privilege abuse incidents
Be notified about high-risk insider threat patterns
Identify security weak spots so you can remediate them before they are exploited