Hacker Explains: Gaining Unauthorized Access to Your Windows IT Environment
About this webinar
Recorded: September 14, 2017
Over the past year, there has been a steady increase in cyber attacks on both enterprises and public sector entities. Analyzing these attacks in detail will help to identify attack vectors that were used and demonstrate the need to better protect our IT environments.
Join IT experts Liam Cleary and Jeff Melnick as they explain the top methods that attackers use to gain unauthorized access to your environment, using:
exploitation
pivoting
privilege escalation
Get practical information about how to defend against the most common attacks using native Microsoft Windows tools and Netwrix Auditor. Register for this webinar today!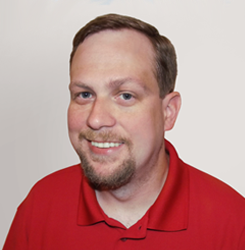 Jeff Melnick,
Systems Engineer
Product Demo: Netwrix Auditor 9.5
In this technical webinar, we will guide you through the key functionality of Netwrix Auditor 9.5. You'll learn how to use Netwrix Auditor more effectively to audit critical systems such as Active Directory, Windows file servers, Microsoft SQL Server and many more.
By the end of the session, you will know how to:
Quickly investigate security incidents with the Interactive Search feature
Keep abreast of user activity across multiple systems using predefined reports
Configure alerts to be notified about high-risk activity
Set up report subscriptions to automate report delivery
And much more!
Hone the basics of using Netwrix Auditor in a live demo with a Netwrix systems engineer. This session is an excellent starting point for beginners and experienced users who want to explore the key functionality available in Netwrix Auditor 9.5.