10 Common Netwrix Auditor Configuration Mistakes
About this webinar
Recorded: July 27, 2018
Netwrix Auditor can not only improve organization's security and compliance but also liberate you from many routine tasks. Just learn how to configure it properly, and you'll finally have time to work on all the strategic projects you've had to keep on the back burner!
Watch this technical session and learn how to deploy and tune Netwrix Auditor to keep it humming along smoothly. After this webinar, you will be able to:
Maintain the product effectively
Know what data is collected and adjust the data collection settings
Avoid product downtime
Pinpoint and troubleshoot issues with the platform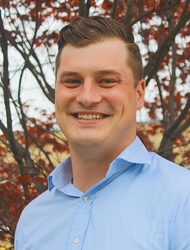 Mason Takacs,
Systems Engineer
Expert Advice: How to Stay Off the HIPAA "Wall of Shame"
HIPAA's "Wall of Shame" lists all breaches that affected at least 500 individuals. In the past two years alone, 394 breaches made the list, almost a half of which was the result of unauthorized access or disclosure. How can you set risk-appropriate access controls and keep your organization off the "wall of shame"?
Join HIPAA consultant David Ginsberg as he shares a real-world use case and expert advice, including
How to determine who has access to sensitive data
How to detect any PHI that surfaces outside of a secure location
How to demonstrate to auditors that you protect data as required by HIPAA