2017 Netwrix Customer Survey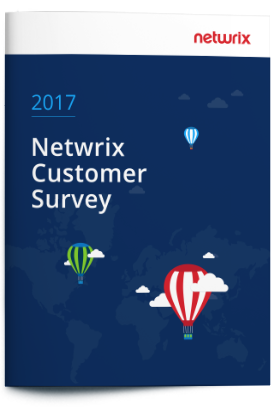 Our annual customer survey provides insight into how organizations improve their security and compliance processes, as well as the efficiency of their everyday IT operations, with Netwrix Auditor. It also offers valuable first-hand feedback about real-life use cases and the benefits companies get with the software.
86%
of customers perform routine tasks faster.
87%
of surveyed organizations maintain security policies more efficiently.
74%
of respondents have simplified and accelerated preparation for IT compliance audits.
Content in this issue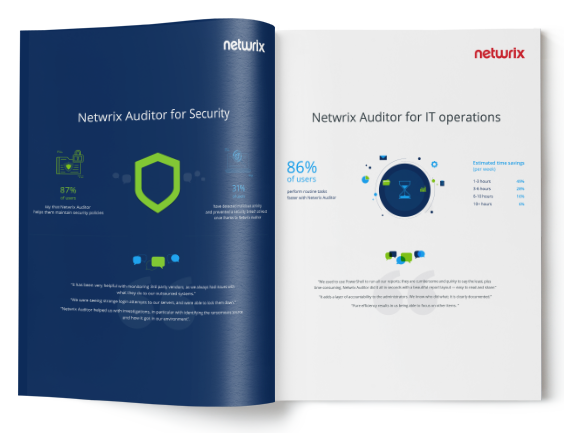 Netwrix Auditor stories
Why visibility? Main reasons to implement a visibility and governance platform
Why Netwrix Auditor? Top 3 reasons to choose Netwrix Auditor
Role of Netwrix Auditor in customers' daily work
Netwrix Auditor for security
Netwrix Auditor for IT operations
Netwrix Auditor for compliance
Customer satisfaction with Netwrix Auditor